Step in to the world of digital ink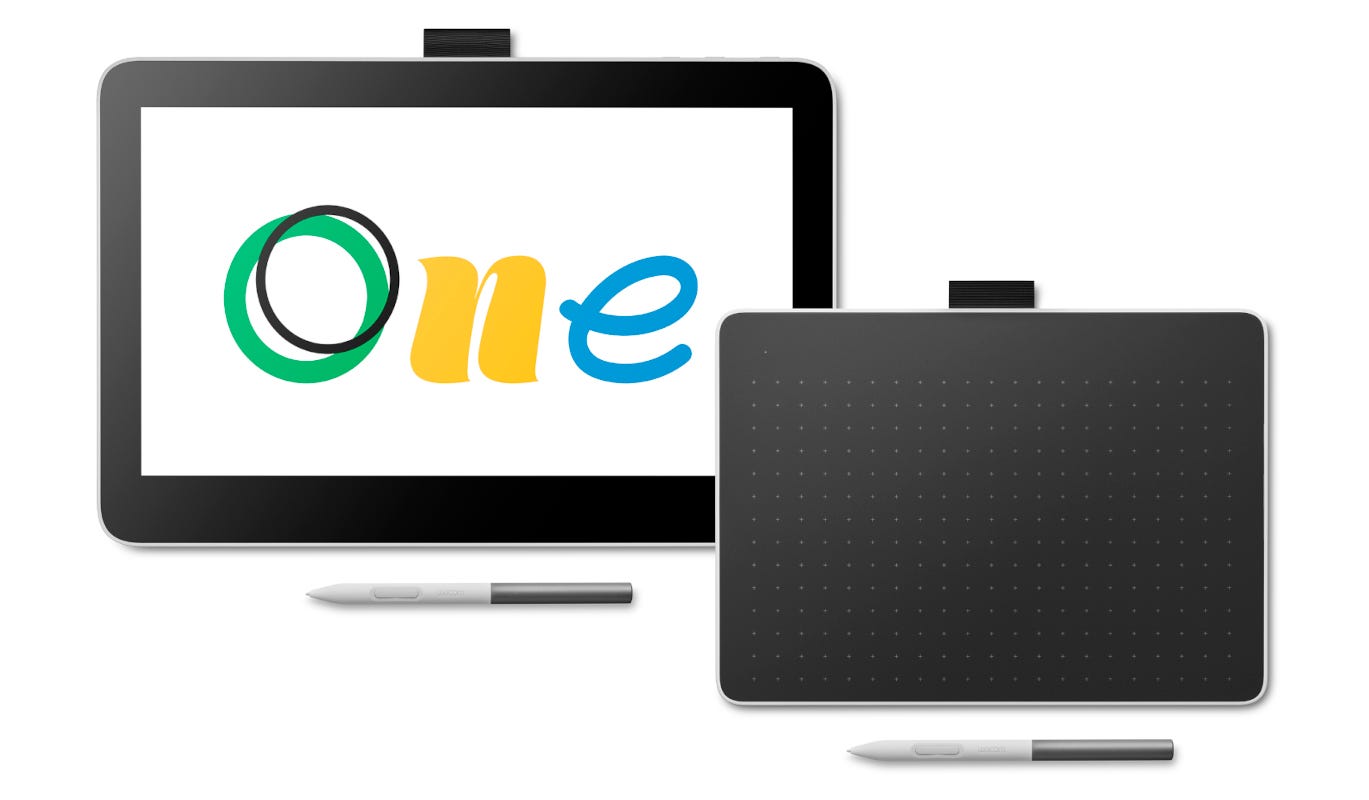 The Wacom One product line is your gateway to the world of digital art, creativity, and productivity. Our new Wacom One pen displays and pen tablets are built on Wacom's 40 years of experience with pen input devices in the consumer, professional, and enterprise sectors. From the first sketches of monumental buildings to fashion designs that shape design trends, and even classic animations, Wacom devices have made their mark everywhere. This experience, combined with valuable direct customer feedback, has resulted in this new product category. With intuitive handling and easy plug-and-play setup, it is the right choice for creative beginners, productivity enthusiasts, as well as companies and all other users who wants to experience the fun of using a pen on paper in the digital realm.
Wacom One - pen displays and pen tablets
Start to configure your Wacom One now
Wacom One - pen displays and pen tablets
You are looking for a ready-to-use bundle?
You are looking for a ready-to-use bundle?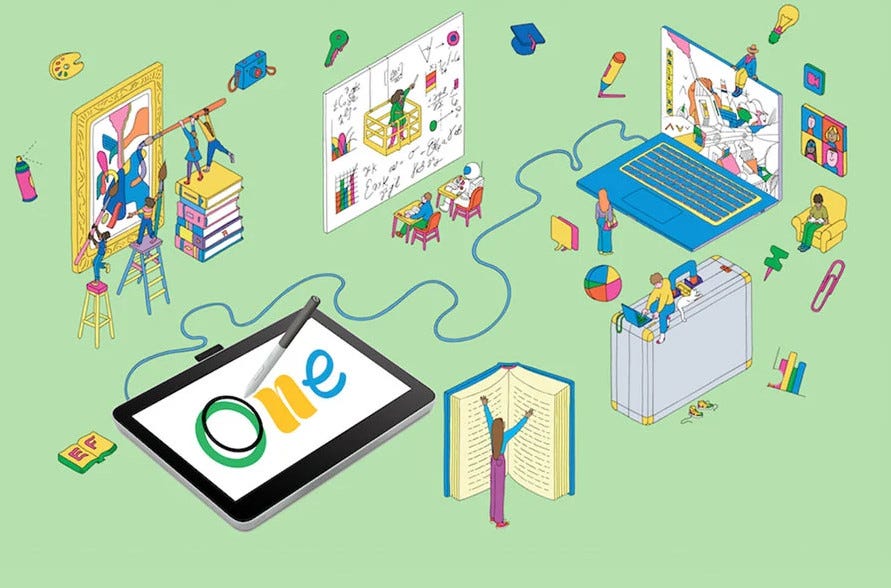 Wacom One - See where it takes you
The Wacom One is so much more than just a pen device. In addition to its impressive hardware, you gain access to 15 software titles for various creative and non-creative fields, along with The Wacom Adventure Program, which provides valuable learning content to help you dive into the world of digital creativity. We guide you through the software setup and also show you how to maximize the potential of your Wacom One device for your needs.
Completing this experience in our eStore is the flexibility to configure your bundle. Choose only the components you need. If you already have a supported EMR pen or the appropriate USB-C cable, no problem. In the bundle configurator, you can create your own personalized Wacom One pen display or pen tablet.
With a Wacom One device, you can quickly and easily embark on your creative journey. Thanks to Plug & Play (not available on Mac OS), you can connect your pen display to your computer using just a USB-C cable and start right away. For Wacom One pen tablets, a Bluetooth connection is all you need. Use your Wacom One on Windows, Mac, Chromebook, or Android™ and seamlessly integrate it with your favorite programs. There's no need to adjust to a new workflow, but you can take your familiar applications to the next level and work even more efficiently. To make your transition even smoother, your new Wacom One comes bundled with a variety of creative, learning, and productivity software.
The new generation of Wacom One* is also tested and certified as Works With Chromebook which means it meets Google's compatibility standards and works seamlessly with your Chromebook.

*Wacom One 13 touch (DTH134), Wacom One 12 (DTC121), Wacom One M (CTC6110WL) & Wacom One S (CTC4100WL) work with devices capable of running the latest Chrome OS and have been certified to meet Google's compatibility standards. Google is not responsible for the operation of the products or their compliance with safety requirements. Android, Chromebook, and the Works With Chromebook badge are trademarks of Google LLC. Pen must be used with the tablet to function with Chrome OS.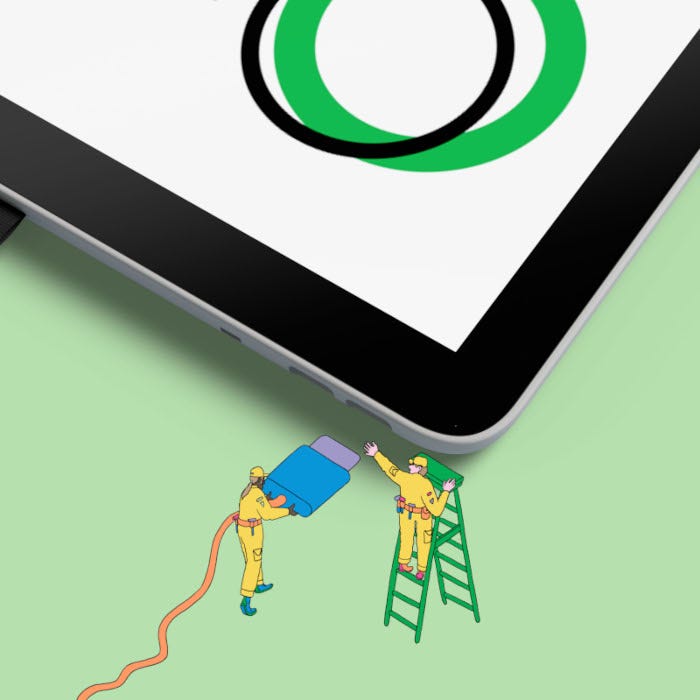 The Wacom One products offer fantastic customization options to tailor your creative experience. With the product configurator in the eStore, you have the freedom to choose the components that best suit your needs. Whether you have a favourite pen, you need a stand, or additional cables, you can personalize your Wacom One setup to match your creative workflow. Furthermore, you can help to minimize the waste coming with a technical product. You have already all necessary cables at home? Great, just skip them in the configurator. This is possible for all components and you can – if you want – buy just the pure display.
This customization ensures that you have the tools and accessories that are essential to your artistic journey, allowing you to create and work in the way that feels most comfortable and efficient for you.
Software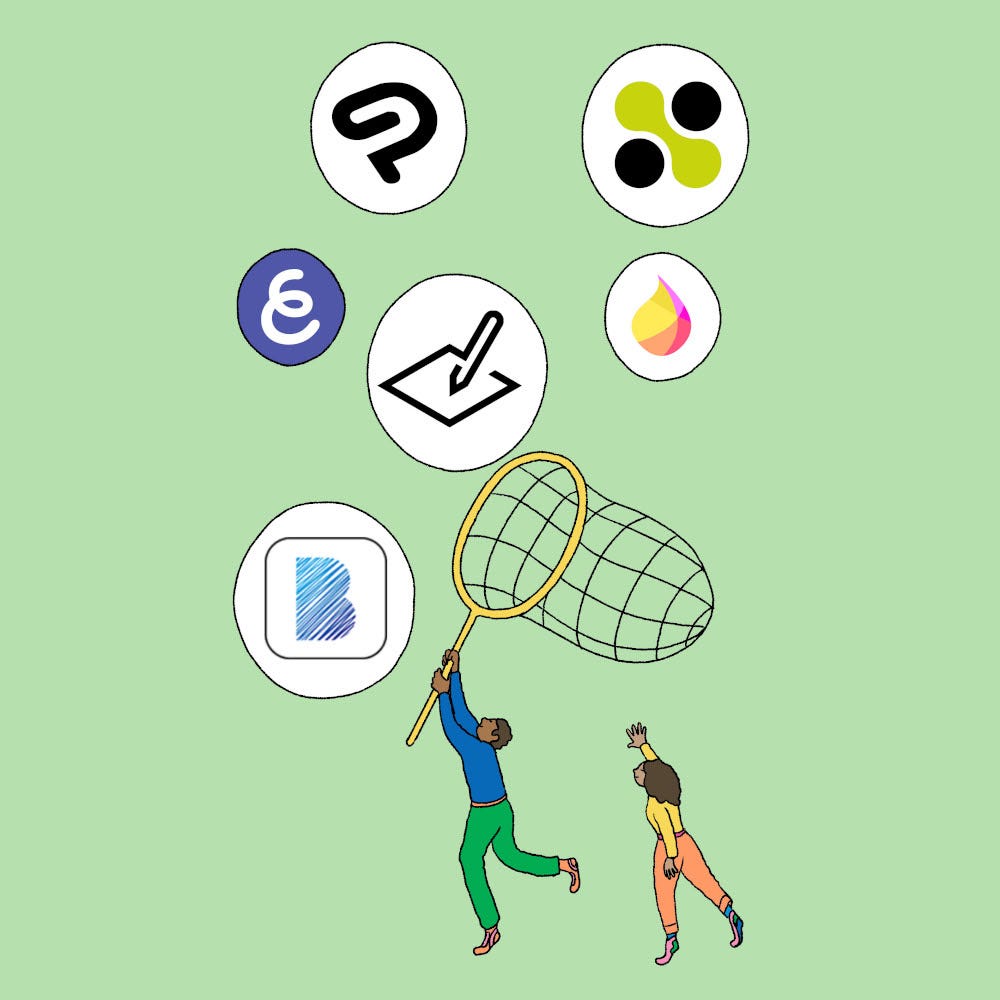 Free Bonus Software
Draw, Learn, Productivity
Discover a wide range of free* bonus software that helps you unleash your passion. In addition to programs for drawing, painting, and sketching, as well as learning and educational software, you also get additional tools to boost your productivity and simplify your daily work. In each area, we offer software at different levels, catering to both beginners and more experienced users. Along with the software, you are eligible to access numerous instructional videos for your new software through The Wacom Adventure Program, allowing you to learn how to navigate the applications and make the most of your Wacom One.
*To get your complimentary software you need to sign-in or create a Wacom ID with your personal data and register your Wacom One. Duration and availability of software titles may vary.
Fun & Inspiration
The Wacom Adventure Program
In addition to the hardware and the ability to customize your Wacom One bundle, you also gain access to The Wacom Adventure Program. With this program, you not only get reliable hardware, but also free software titles, instructional videos, and a detailed getting-started guide. From setting up and operating your pen display or pen tablet to utilizing the included software, we guide you along a detailed learning path. But the creative journey doesn't end there. Through The Adventure Program, you'll regularly receive valuable content, participate in competitions, attend webinars, enjoy exclusive offers, and receive free goodies. In collaboration with renowned artists and designers, we have created a program that will continue to support you throughout your creative journey.
Learn and More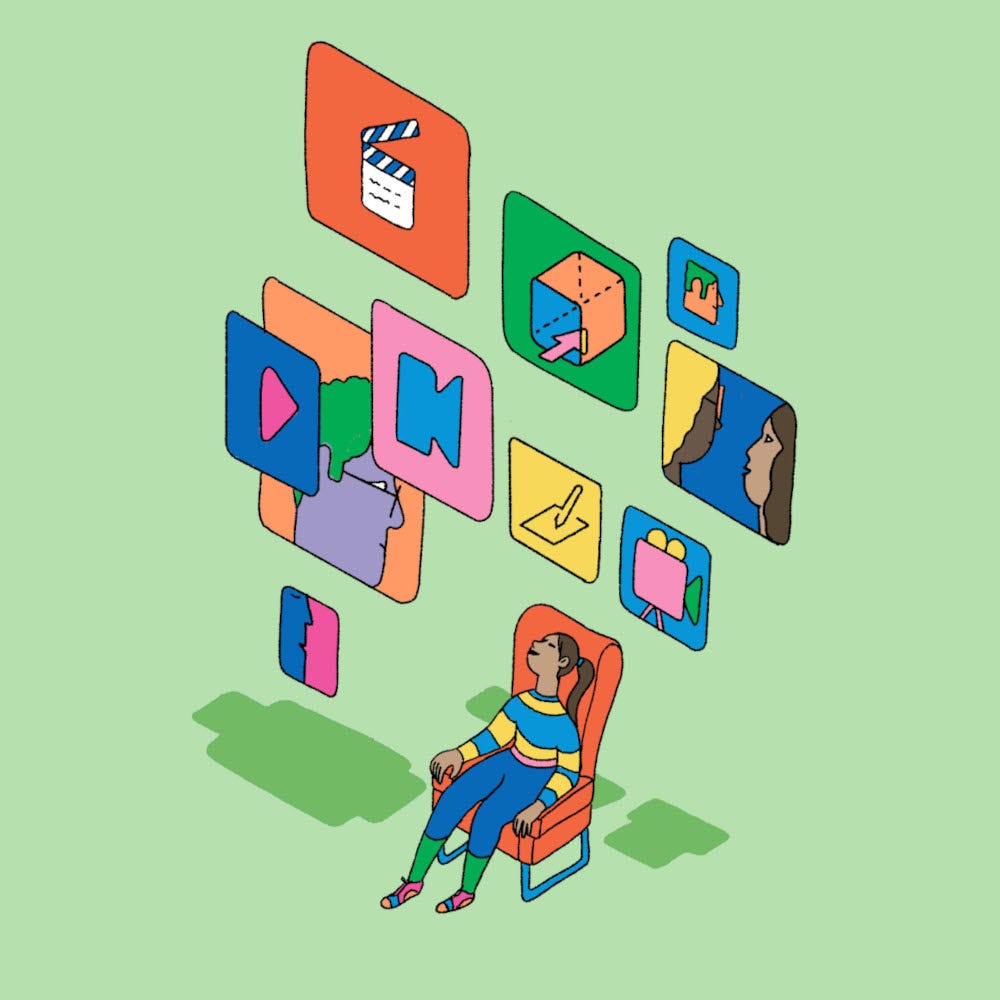 Environment
Eco friendly
Engineered with sustainability in mind
Our Wacom One devices are designed to not only provide our customers with years of reliable service and joy but also to minimize their environmental footprint. Through the product configurator in the eStore, customers can choose to add only the necessary components to their bundle and omit any unnecessary cables, for example. Furthermore, the packaging materials are FSC certified and kept to a minimum. The products themselves utilize PCR plastic, all petroleum-derived plastics have been eliminated. And the product dimensions have been minimized. With a Wacom One, you're not just getting advanced technology, but also a sustainable pen display or pen tablet.
The backbone of your new experience
Our technical experience is your advantage
Wacom One Display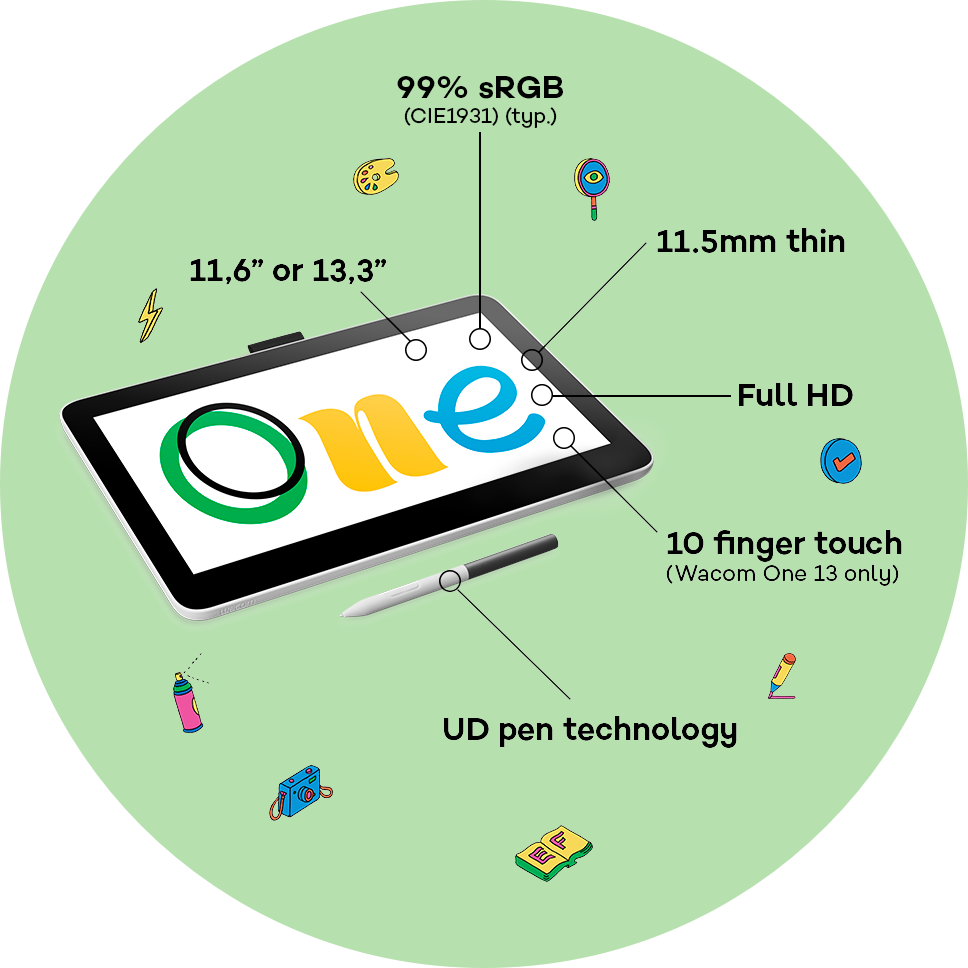 Wacom One Tablet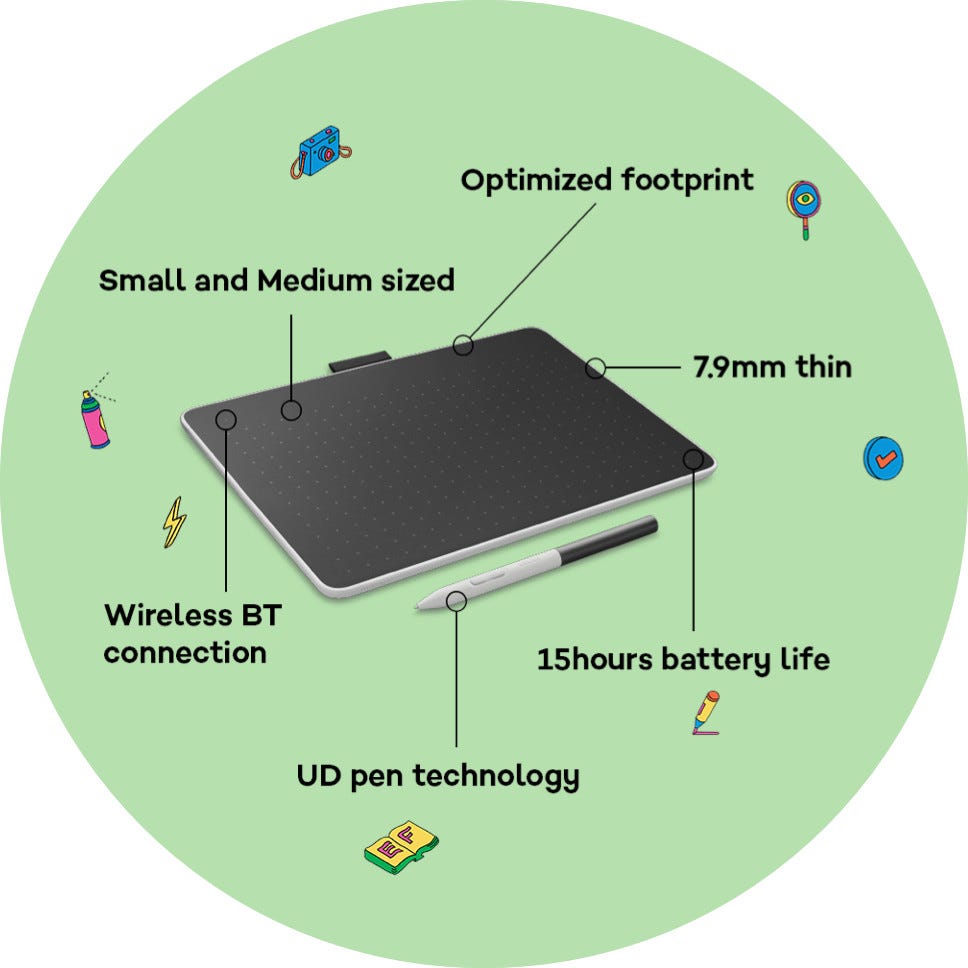 All Wacom One models at a glance

Not sure which device is right for you?
Are you uncertain about whether a pen tablet or display would be suitable for your needs? The new Wacom One devices share the same precision pen experience and cross compatibility, while offering an array of personalized stylus and connectivity options. Our product finder tool will help you to find the perfect display, touch display, or tablet to fit your creative needs.
Start right away with perfect matching free software
Wacom One goes hand in hand with many different software appliances
Draw, paint and edit
With our Wacom One devices, you can quickly and easily learn the basics of drawing in the digital world. Retain the natural feel of pen on paper while still benefiting from all the advantages of digital work. Discover new techniques in image editing and let your creativity run wild in post-processing and enhancing your photographs.
In addition to many onboarding videos about the product and continuously updated content through The Wacom Adventure Program, you also receive a range of excellent software to get you started right away. Whether you're a creative beginner, ambitious hobby artist, talented illustrator, image editor, or photo artist, there's something for everyone with the Wacom One.

Clip Studio Paint puts emphasis on drawing and painting, allowing artists to draw just as they would on paper or canvas while accessing the best features of digital painting. From illustrators to concept artists, comic artists, and animators, Clip Studio Paint is used by beginners and industry professionals alike.
With every Wacom One you will get a 3-month license of Clip Studio Paint Pro. For Windows and Mac additional 3-months can be activated by registering with Clip Studio (Celsys). For Chrome OS only a 3 month license is available.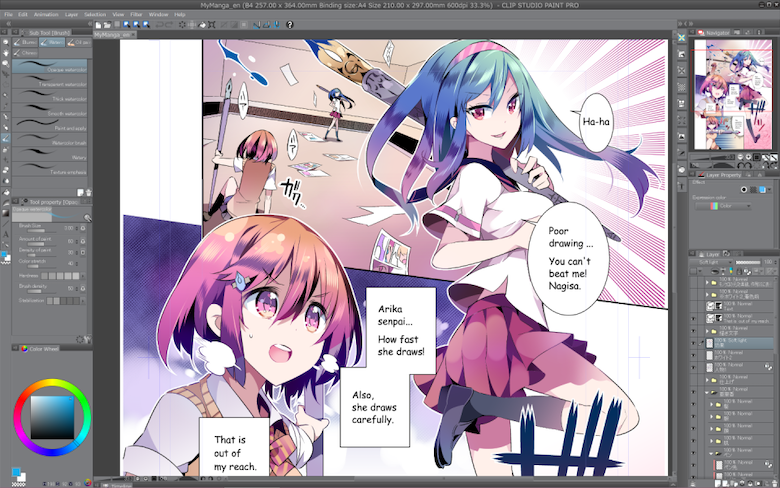 Magma has all the features that you expect from a professional drawing & painting tool, with one major difference – it works directly in your browser. Optimized for Wacom devices, enjoy the power of instant creativity without needing to install a single thing.
Get a free 3-month Pro subscription of Magma until August 15th, 2023*

Award-winning image editing software, now equipped with tons of new features and enhancements for an even better workflow, whether you're retouching photos or creating full-blown multi-layered compositions. Affinity Photo is available for Mac and Windows and with your new Wacom One (bought before 01.01.2024) you will receive a free 3 months license*.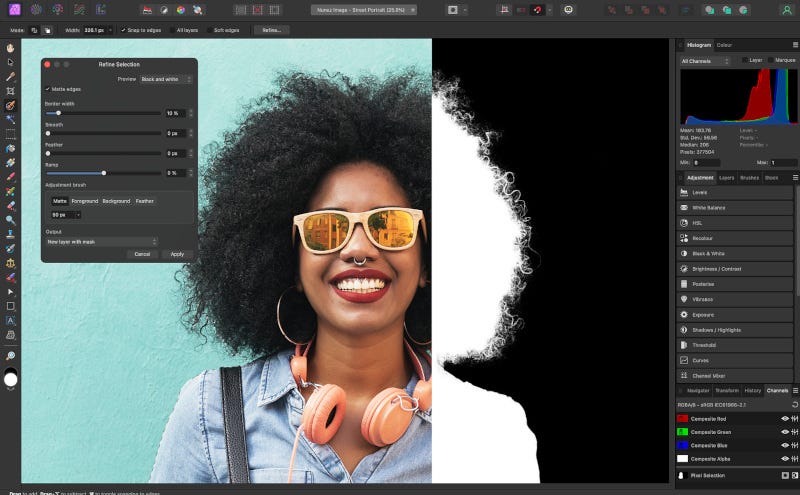 The next generation of Serif's award-winning vector graphics software, perfect for creating high-quality concept art, illustrations, architectural renders, logos, UI designs, and more. Affinity Designer is available for Mac and Windows and with your new Wacom One (bought before 01.01.2024) you will receive a free 3 months license*.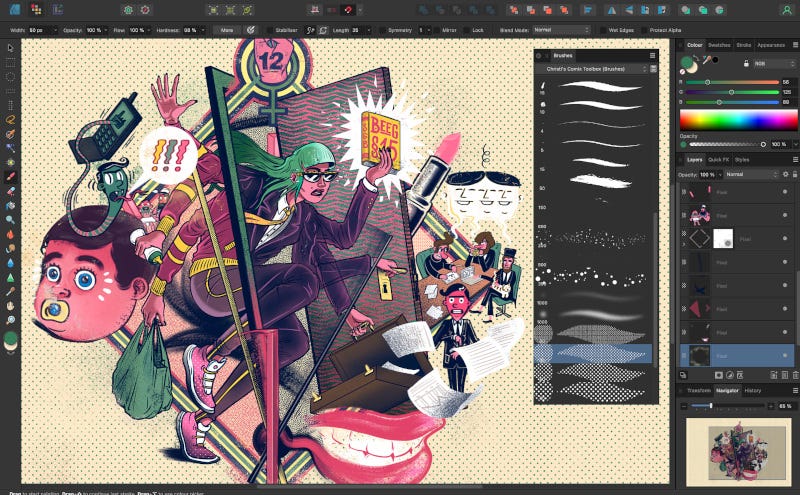 Bluescape brings image search and whiteboarding to help creatives unleash their potential.
Search for high resolution stock images from popular image libraries, for free
Add images to whiteboarding and brainstorming sessions to boost creativity
Create compelling mood boards and artboards to enhance storytelling
Use reference images to add more clarity to design reviews
3 month license, offer valid until 01.10.2023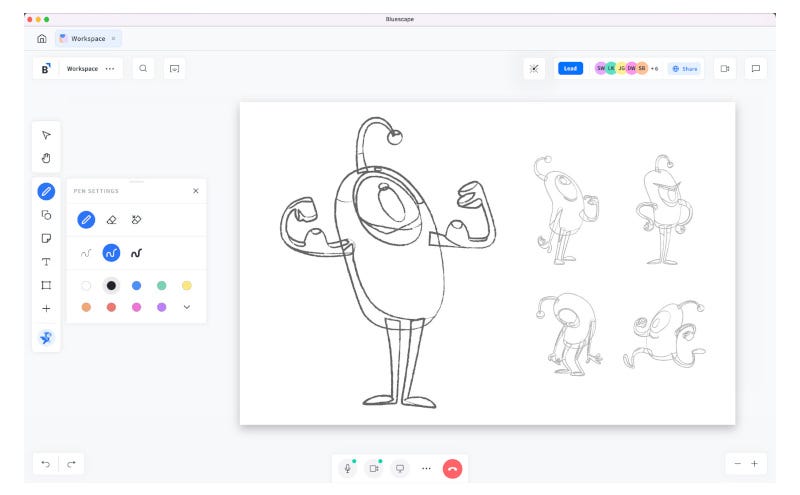 3 months access to user-friendly 3D design and prototyping software
Go from idea to 3D prototyping in minutes, create anywhere, and export manufacturable models with Shapr3D. Compatible with all major desktop CAD software, Shapr3D makes design approachable and accessible.
3 month license, offer valid until 15.08.2023
To get your complimentary software you need to sign-in or create a Wacom ID with your personal data and register your Intuos Pro and Cintiq Pro. To begin using Shapr3D software after installation, registration with Shapr3D is required.
*To get your complimentary software, register your Wacom device by signing in or creating a Wacom ID with your personal data. Additional registration with Clip Studio, Magma Studio is required.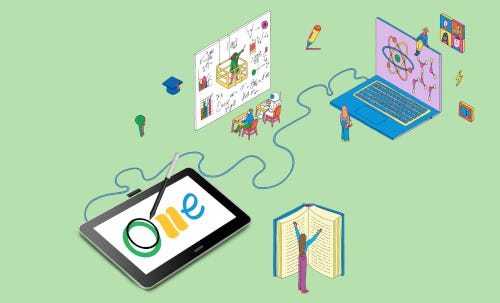 Annotate and interact
The digital pen experience offers numerous benefits beyond drawing, making it a valuable tool in the classroom. With Wacom One products, you gain access to a variety of educational software and collaboration tools that enhance productivity, foster engagement, and facilitate better outcomes.
We will guide you on maximizing the potential of your digital canvas and collaborating effectively with team members, students, colleagues, and even parents. The Wacom Adventure Program provides a wealth of video content tailored to teachers, students, small and large teams, and various other stakeholders. Learn how to harness the advantages of digital pen technology in educational settings and unlock a world of possibilities for enhanced learning and collaboration.
Kami transforms any existing document into canvas for expression or an interactive learning experience. Work collaboratively in real-time and ignite creativity with an array of annotation tools accessible with your Wacom pen display and Wacom pen tablet.

Founded by educators, Pear Deck makes it easy for teachers to build and launch interactive presentations within Google and Microsoft classroom tools, helping students engage with their teacher, classmates, and new ideas, every day.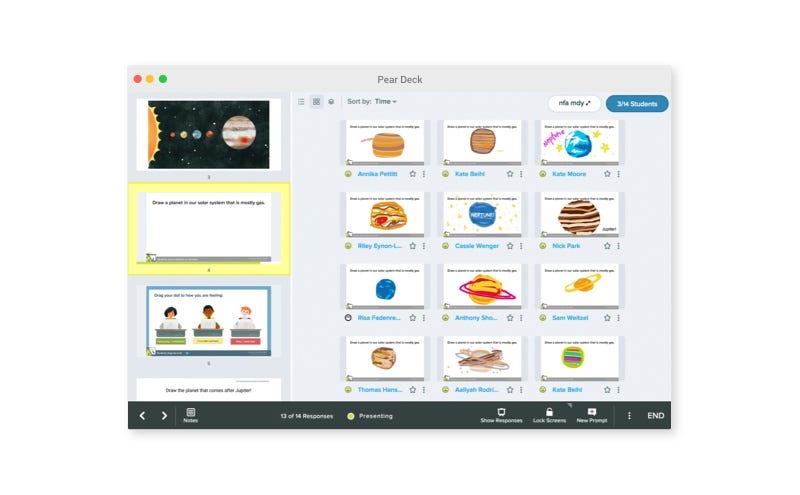 With Collaboard people collaborate in real-time by drawing on the whiteboard, adding sticky notes, documents, images, videos and much more. People visualize their ideas, brainstorm, create mind maps and much more on a shared board.

Whether you need to create a presentation or explainer video, guide or task others, explain any topic or design a project, this one's for you. You can quickly share the results of your thinking with others or collaborate on a project with a group.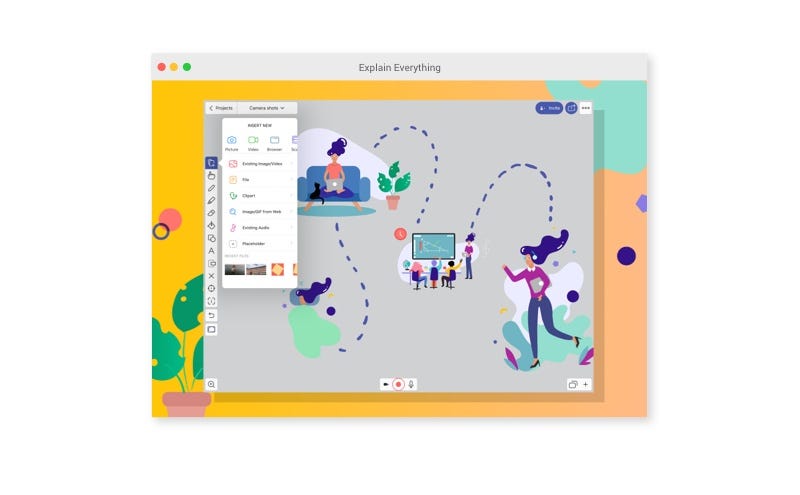 Limnu offers a full-featured online whiteboard with the best collaborative drawing surface on the market. People know how to use it because it looks and feels like a physical whiteboard and yet it is fast and fluid with remote participants.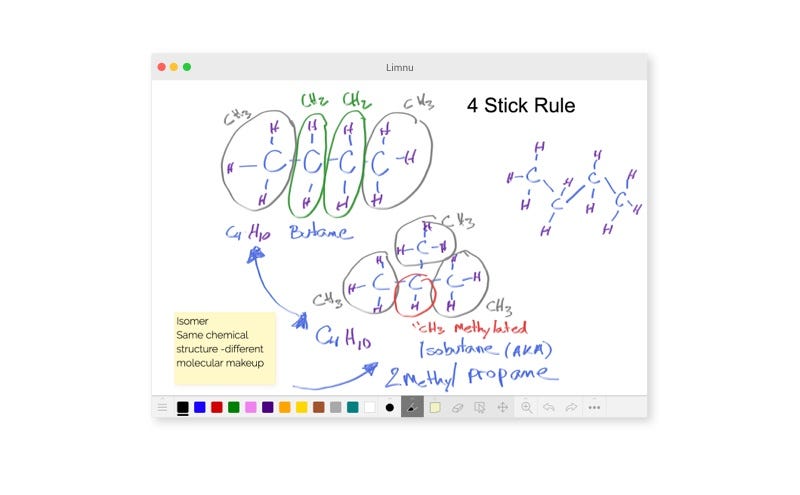 Wacom's own Bamboo Paper with Pro Pack features will transform your device into a paper notebook to capture every idea, sketch or drawing with life-like precision.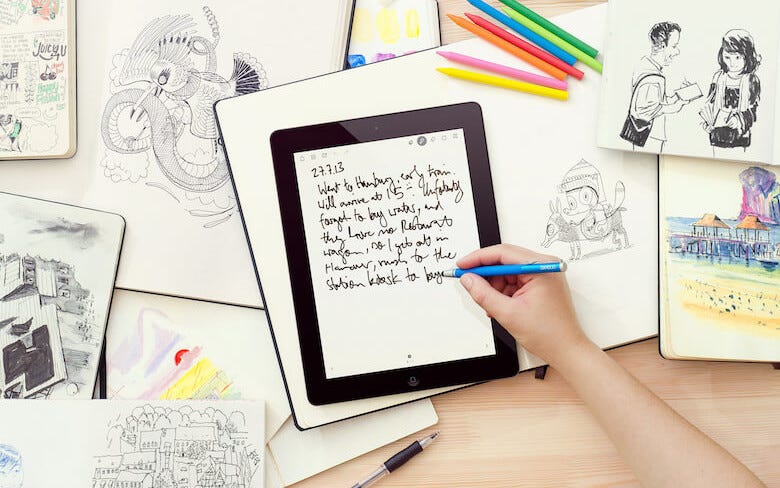 *To get your complimentary software, register your Wacom device by signing in or creating a Wacom ID with your personal data. Additional registration might be required.
Ideate and note taking
In today's office environment, computers have become indispensable. Paper is becoming less common on desks, but ideas, quick notes, or document annotations remain essential. With Wacom One pen displays and tablets, you have the ability to accomplish these tasks directly on your computer, eliminating the need for paper while retaining the familiar sensation of pen on paper.
Our learning materials in The Wacom Adventure Program also show you how to leverage these advantages with the included software. No more printing documents to make annotations, no more misplacing a post-it with your next campaign idea, and never-ending "ink." All of this is possible thanks to Wacom One.

Get ready to create, convert, edit, sign, and draw on any PDF across desktop, mobile, and web. People everywhere are taking charge of their document solutions with Foxit PDF Editor, and now you can too. Use Foxit with your Wacom device to quickly customize, mark up, sign, and manage your PDF documents.
12 month license, offer valid until 31.08.2025*

Wacom Notes makes taking digital handwritten notes natural and fast, with functions that help you work even more efficiently.
Taking handwritten notes digitally should be as easy and fast as it is on paper. But there's more:
All your notes made searchable: Wacom Notes makes everything you've written totally searchable. No tagging. No manual cataloguing. Forgetting details and losing important ideas becomes a thing of the past.
Organize notes your way: Topics makes it easy to sort your notes by subject. What you do next is up to you: rename and even export them into txt, .doc, .pdf, .jpeg, .png, or .svg formats.
Turn your notes into typed text: Convert your handwritten notes seamlessly into typed text with the click of a button. You can share your thinking with colleagues more easily and clearly.
Your notes on your preferred device: Wacom Notes lets you store and sync your notes online. This makes it easy to use them on a range of Wacom and Windows/Android-powered devices.
Notes that tell you more: Wacom Notes understands what you write, and gives you access to additional information with a single pen tip: Related words and phrases link to deeper details from Wikipedia. No need to switch to a browser – it's all right there for you in your document.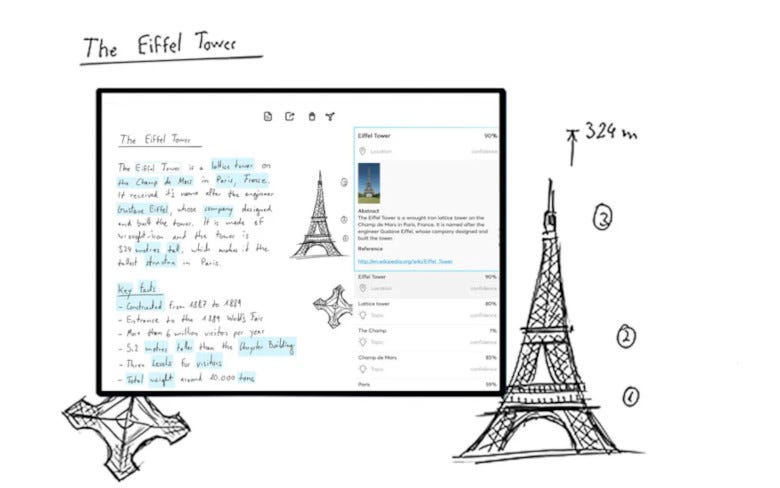 *To get your complimentary software, register your Wacom device by signing in or creating a Wacom ID with your personal data. Additional registration might be required.