Free delivery for orders over 50 GBP

Free returns within 30-days

Safe payment methods
Wacom Intuos and One by Wacom now also work with Chromebook
Wacom One, Wacom Intuos and One by Wacom also Works With Chromebook
Our pen tablets for digital education and creative expression
Bringing the pen tablet into the digital classroom

Wacom Intuos* and One by Wacom are Works With Chromebook-certified, taking digital learning and teaching to the next level.
Simply connect your pen tablet to your Chromebook and start writing or drawing like you would do with a pen on paper or chalk on blackboard. Enjoy the freedom to draw, write, design and share ideas like never before. Whatever you aspire to create, harness the power of the pen and let your imagination fly.
* Wacom One is tested and confirmed by Wacom to be compatible with Chromebook.
ExpressKeys™ support coming later in 2021.
Best sellers Wacom Pen Display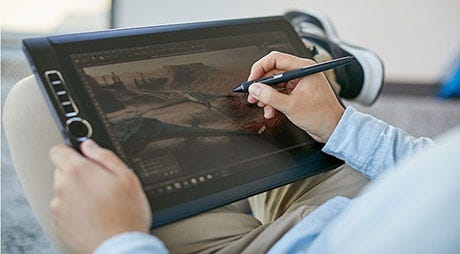 Unmissable Offers
Check our special offers to save up to 50% on Refurbished products and Bundle offers.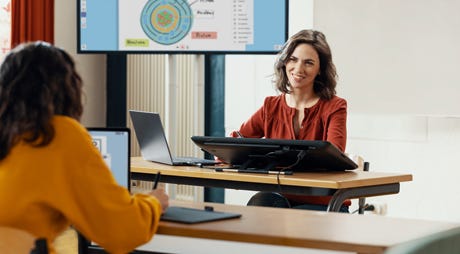 Wacom for Students, Teachers and Lecturers
Unleash your full creative potential or enhance your e-learning and remote working possibilities with Wacom. Use the tools that today's industry-leading professionals, agencies, and schools rely on.
Save up to 15% and register now.
Bundle Offers
Let's make the world more creative
Find creative inspiration, learn about new products and be the first in line for promotions and discounts.