New eStore #ComesWith great experience
Here, it's all about the experience. Discover the ultimate design tools, updated features and services, amazing offers on all your favorite products, new financing options, and more.
Come in, we are open
Welcome to an exciting online shopping destination - our new, fully responsive eStore is now open. Explore the latest products, unbox great offers and find more ways to bring your creative ideas to life.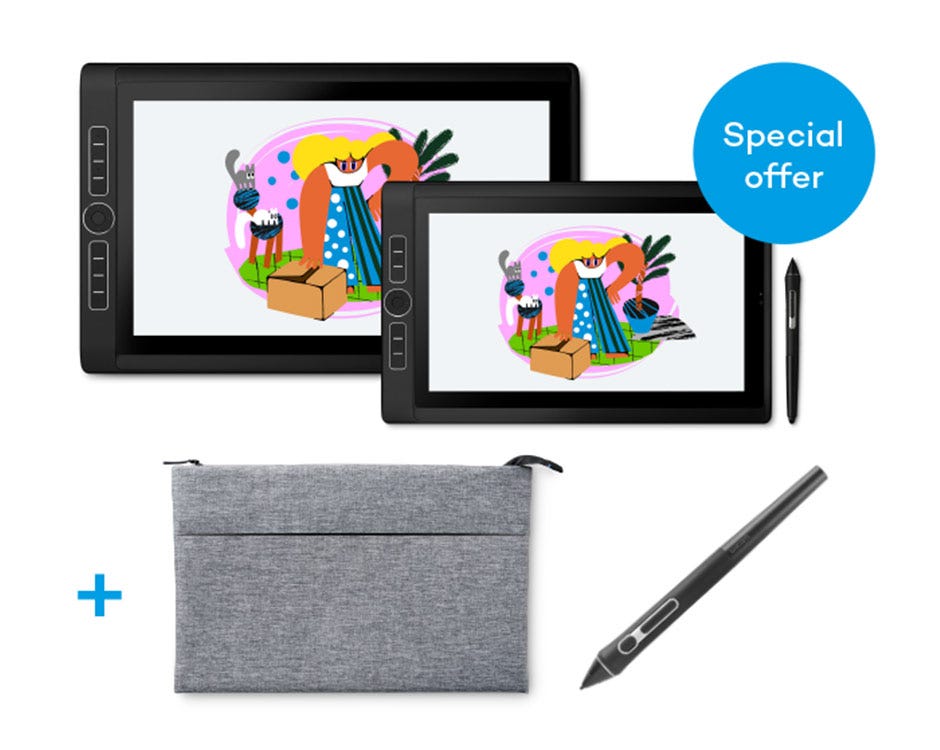 There are offers, and then there's this offer
You may find other offers - but not like this one. Now you can get Wacom MobileStudio Pro, a whole studio of creative tools to help you explore the limits of your inspiration, plus free 3D pen and free soft case.
Live. Dare. Create.
Getting your own Wacom Cintiq Pro just got easier
Realize your creative vision with the enhanced design experience of Wacom Cintiq Pro pen displays. Find the solution that works for you and take advantage of our latest offers.
What's new: great features in one user-friendly destination
Getting what you want is fun - and easier than ever. We've added helpful features to enhance your experience. Plus, check out the financing options now available and choose the solution that works for you.

Free delivery
Free delivery for orders worth more than 50Euro/GBP

30 days trial
Free returns within 30-days withdrawal period
Financing options available
Going, going, gone-last chance deals up to 50% off
What better way to celebrate our new eStore than with more awesome offers? Visit our "Last chance" sale for your favorite Wacom products at unmissable prices up to 50% off. But hurry - sale ends soon.