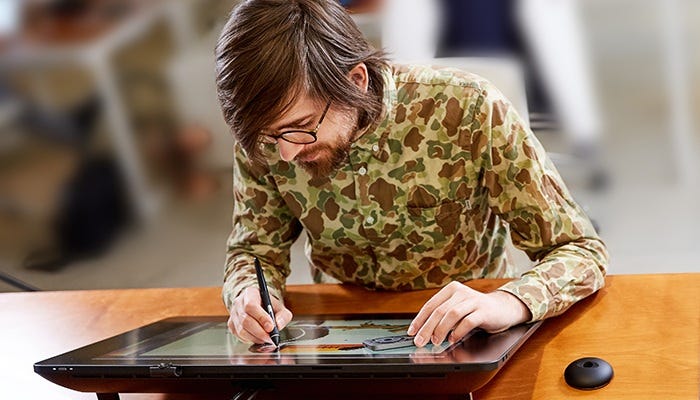 What is a Pen Display?
Wacom Pen Displays allow you to draw, design and create directly on screen. A pressure sensitive pen delivers a natural experience, dovetailing perfectly with the interactive screen.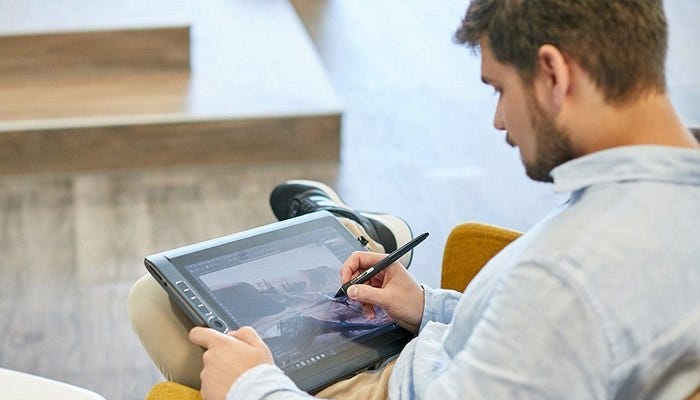 What is a Pen Computer?
Wacom Pen Computers are made for creative professionals who want to flourish. With high–end processor tech, a precise pen and awesome display, there are no limits to what you can create.
Wacom Cintiq Pro
Create directly on screen with our most natural pen experience
The Cintiq Pro family is available in four options: 13", 16", 24" and 32". Each features a premium 4K screen* with virtually no parallax and world class color performance. Paired with Wacom Pro Pen 2, they offer true creative enhancement, whatever you want to make.
*Cintiq Pro 12 available with 1920 x 1080px HD
Wacom One
A world of new possibilities
Whether you're just starting in digital creation, want to add a twist to your visual thinking or looking to improve your digital expression, Wacom One delivers a great experience. It comes with all the essentials to spice up your digital life. There's the natural pen feel on the 13.3" screen, the included creative software – even the ability to connect to certain Android devices. And it's compatible with leading pen brands too.
Wacom Cintiq
Give your creativity a kickstart
A new class of pen display, Wacom Cintiq is perfect for those just beginning their creative journey. Ergonomic design, vibrant colors and pin sharp HD, married with the super–responsive Wacom Pro Pen 2, will ensure that your creative ideas take flight.
Wacom MobileStudio Pro
The perfect tool for creative professionals
An entire studio of creative tools awaits with Wacom MobileStudio Pro. Bringing together the natural precision of a creative pen with a stunning screen and powerful computing prowess, MobileStudio Pro is designed for those for whom creativity is a career as well as a passion. A long–lasting battery means you can work wherever inspiration strikes.
Wacom Cintiq Studio Pro
Combine your Wacom Cintiq Pro with Wacom Cintiq Pro Engine to make Cintiq Pro Studio
Wacom Cintiq Pro Studio brings together Cintiq Pro and Cintiq Pro Engine, creating a powerful, all–in–one Pen computer. Ideal for those who love the versatility of Cintiq Pro, but require extra power for professional projects, Cintiq Pro Studio helps boost workflow and creativity.