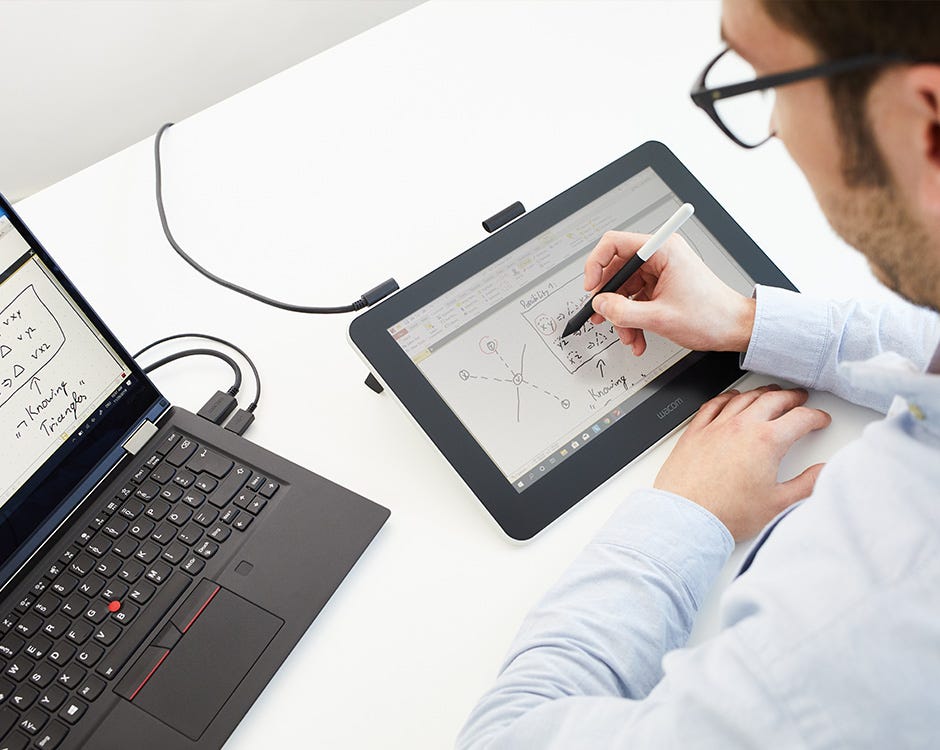 Wacom for eLearning and distance teaching
Wacom Intuos pen tablets or Wacom One pen displays are low cost options for teachers to create and present online art lessons or teach any subject that requires natural pen input - such as solving math problems, writing chemical equations, collaborative whiteboarding or digitally marking-up homework and assignments. All Wacom pen products can be used for whiteboarding in nearly all common platforms such as Zoom, Teams or Skype.
For schools interested in large volume purchases, our Enterprise team is available for consultation and assistance with selecting, purchasing, and installing Wacom products.
Wacom for students and eLearning
Students have used Wacom's entry level products such as Intuos tablets and Wacom One displays as a starting point for learning skills for their creative careers, but these products can also be used for note taking, solving math problems, writing chemical equations, and collaborating with teachers and other students in Zoom, Teams or Skype.
Wacom offers student discounts to registered students of accredited colleges and universities in the US.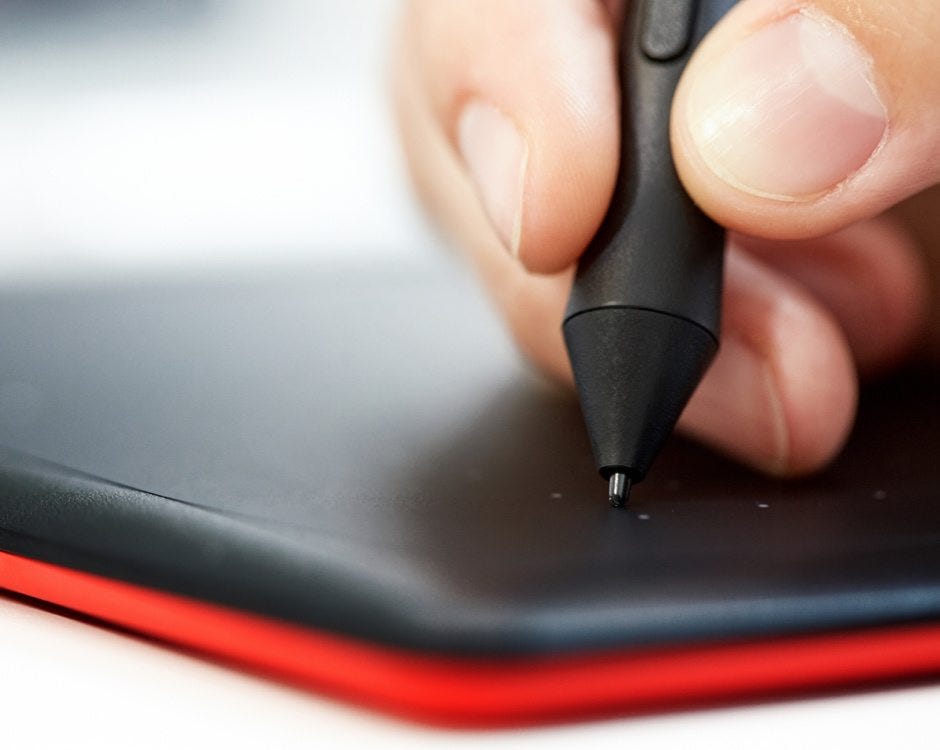 Put the pen back into studying
Remote and in-class learning really come into their own with a digital pen. The Wacom pen is comfortable, sturdy, accurate, and it feels just like pen on paper. It's ideal for technical subjects like math and more visual scientific subjects like biology or physiology. Easily sketch abstract shapes, annotate assignments and PDFs, write formulas and equations, and express ideas in ways you can't with a keyboard. What's more, handwriting is proven to be better than using keyboards for remembering your work.
Easy and intuitive solutions to bring classes online
Use the handwriting functions of apps like Microsoft OneNote for truly interactive online sessions with a pen tablet/display.
Digital pens and tablets can make real instructional impact in any content area.
Medium size

8 ExpressKeys

BT & USB
Creative Pros – Create or upgrade your set-up for working at home
For professionals transitioning to working from home full-time, it is the perfect opportunity to create or upgrade your home set-up to fully take advantage of the latest features of Wacom's professional products and to plan for your future creative needs. Cintiq, Cintiq Pro, Intuos Pro and MobileStudio Pro products include Wacom's most natural and precise Pro Pen 2, time-saving productivity features, advanced color performance and a range of ergonomic accessories for long hours of comfort working at home.
21.5" display

Full HD

Stand 16-82°

23.6" display

UHD

Foldable legs

Medium size

8 ExpressKeys

BT & USB

15.6" display

UHD

8 ExpressKeys

Special Price

$2,499.95

*

This product is on sale.

Regular Price

$3,499.95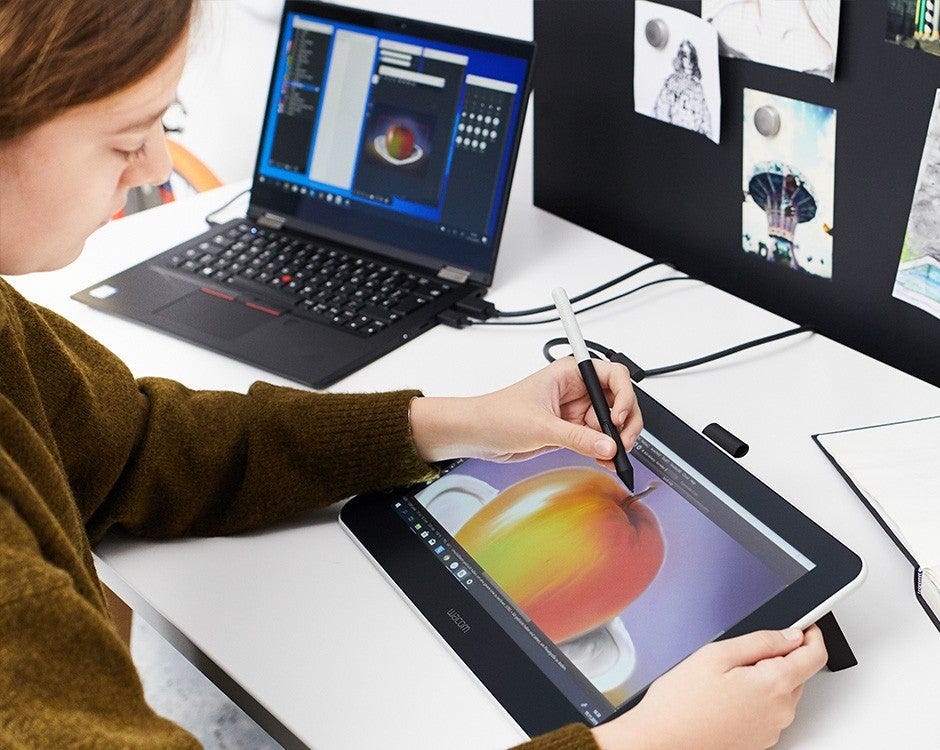 Enjoy your creative passion and build your artistic skills at home
Creative hobbies are an incredible way to relieve stress, exercise your creativity and enjoy your time at home. Wacom's products for creative hobbies all benefit from; Wacom's 35+ years experience in building and perfecting products for digital creativity, Wacom's renowned pen performance, reliability and support. Intuos tablets work with nearly any computer or software and come with a selection of free creative applications to get you started. Wacom One displays let new digital artists get started working directly on screen.
Wacom Bamboo Ink - add a pen to your pen enabled computer
Many notebook PCs and tablets are compatible with Wacom Bamboo Ink accessory pens. For Teachers and students who have a Wacom pen enabled computer, Wacom Bamboo Ink and Ink+, especially when combined with Wacom's free Bamboo Paper application, bring a precise pen to remote Teaching and Learning tasks.