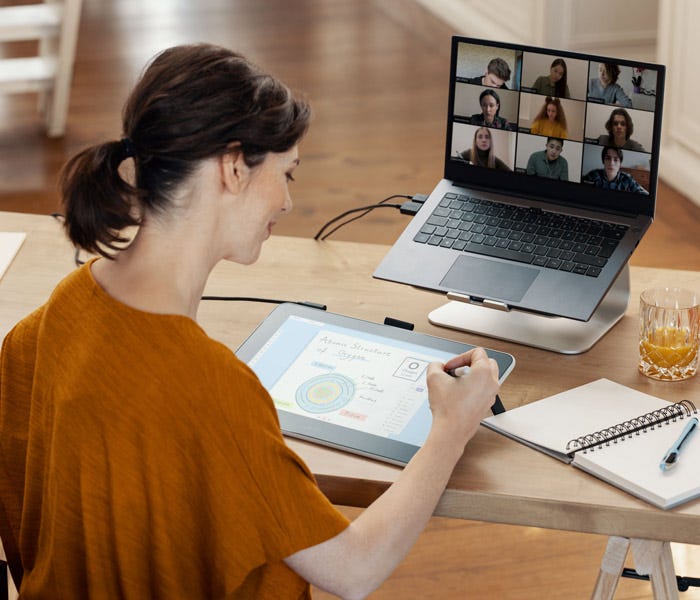 Learn and teach wherever you are
Recommended by teachers. Tested by students.
Wacom pen displays and tablets make it possible to convey learning content in digital form in the same way as with a blackboard. Whether at school or at home.
Discover now
Wacom One
*Works with PC, Mac and certain Android devices. Wacom One is tested and confirmed by Wacom to be compatible with Chromebook. Comes with education software (3-month subscription).
Wacom Cintiq
15.6" display

Full HD

Foldable legs

619.89 €

*

Regular Price

679.80 €

21.5" display

Full HD

Stand 16-82°
Upgrade your eLearning experience with a Wacom pen
Wacom's accurate and easy-to-use digital pens are revolutionizing remote learning, helping teachers and students to digitally collaborate and do on their screens what they're used to doing on a black or whiteboard, without having to change the way they work. Wacom pen tablets or displays enable teachers to articulate complex processes and ideas just as easily as they would in the classroom using one of the Education apps bundled with Wacom Intuos, One by Wacom and Wacom One. Plus, using a pen display like Wacom One as your real and digital whiteboard, teachers can demonstrate concepts to students in the room at the same time as those joining virtually. It gets both teachers and their students back to a nearly normal learning experience, almost as if everyone were back together again.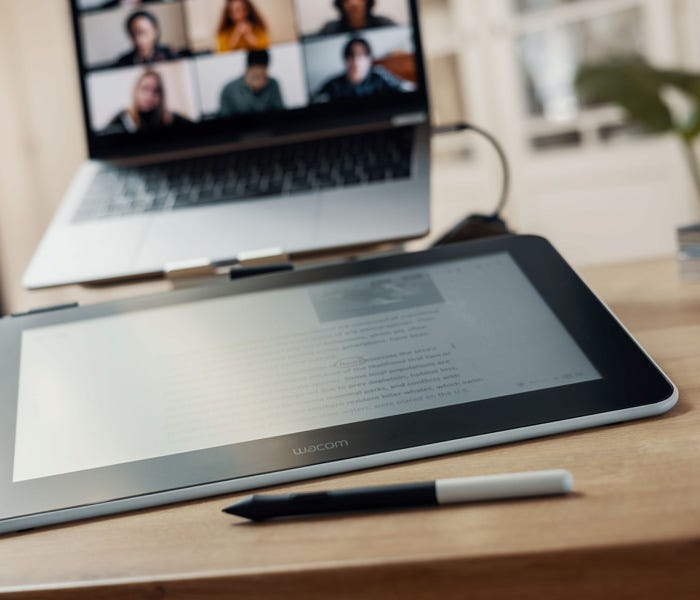 Wacom Intuos
*Works with PC, Mac and certain Android devices. Intuos S and Intuos M models without Bluetooth work with Chromebook. Intuos Bluetooth models are tested and confirmed by Wacom to be compatible with Chromebook. Comes with education software (3-month subscription).
One by Wacom
*Works with PC, Mac and Chromebook devices. Comes with education software (3-month subscription).
Small size

Ambidextrous

Color

Medium size

Ambidextrous

Color
One by Wacom now also works with Chromebook
Bringing the pen tablet into the digital classroom
Wacom takes digital learning to the next level. The realistic digital pen recreates the classroom experience from anywhere. It gives you the freedom to write, annotate, create, collaborate, study or teach in ways like never before.
This product works with devices capable of running the latest version of Chrome OS and has been certified to meet Google's compatibility standards. Google is not responsible for the operation of this product or its compliance with safety requirements. Chromebook and the Works With Chromebook badge are trademarks of Google LLC. Pen must be used with the tablet to function with Chrome OS.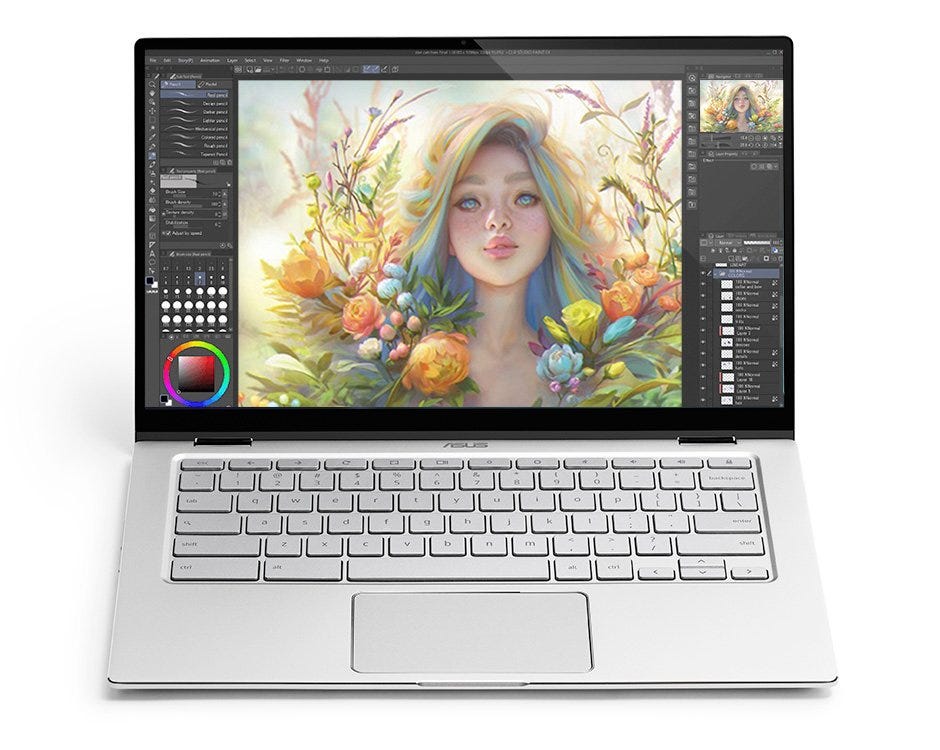 Let your creativity flow
When it comes to nurturing artistic talent and enhancing creative education, the CLIP STUDIO PAINT app has got you covered. It works perfectly with One by Wacom, so when inspiration strikes, open your Chromebook, fire up the app, and use the pen to create magic.
Bundled apps specially tailored for education
Gain 3 months complimentary access to great bundled apps specially tailored for education: Collaboard, Explain Everything, KamiApp, Limnu, Pear Deck. All apps enable teachers and students to collaborate and share ideas just as easily as in the classroom.
3 months complimentary access to the apps
Offer valid until November 30, 2021
Web-based application accessible via browser (Chrome, Firefox, Edge, Safari, Opera)
Valid for Chrome OS, Windows 10, macOS 10.13 or later and Android
Wacom ID and product registration required

With Collaboard people collaborate in real-time by drawing on the whiteboard, adding sticky notes, documents, images, videos and much more. People visualize their ideas, brainstorm, create mind maps and much more on a shared board.

Whether you need to create a presentation or explainer video, guide or task others, explain any topic or design a project, this one's for you. You can quickly share the results of your thinking with others or collaborate on a project with a group.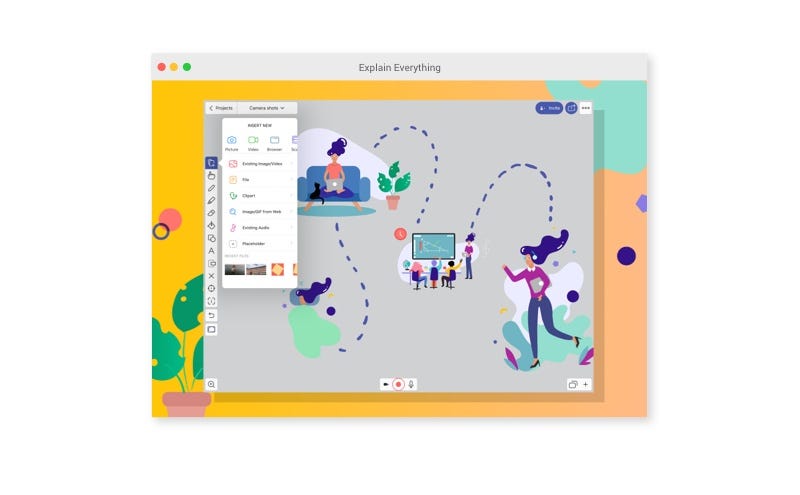 Kami transforms any existing document into canvas for expression or an interactive learning experience. Work collaboratively in real-time and ignite creativity with an array of annotation tools accessible with your Wacom pen display and Wacom pen tablet.

Limnu offers a full-featured online whiteboard with the best collaborative drawing surface on the market. People know how to use it because it looks and feels like a physical whiteboard and yet it is fast and fluid with remote participants.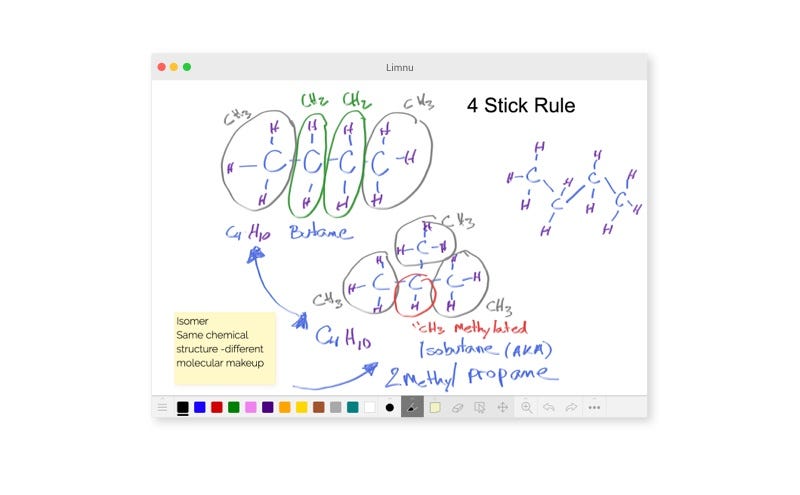 Founded by educators, Pear Deck makes it easy for teachers to build and launch interactive presentations within Google and Microsoft classroom tools, helping students engage with their teacher, classmates, and new ideas, every day.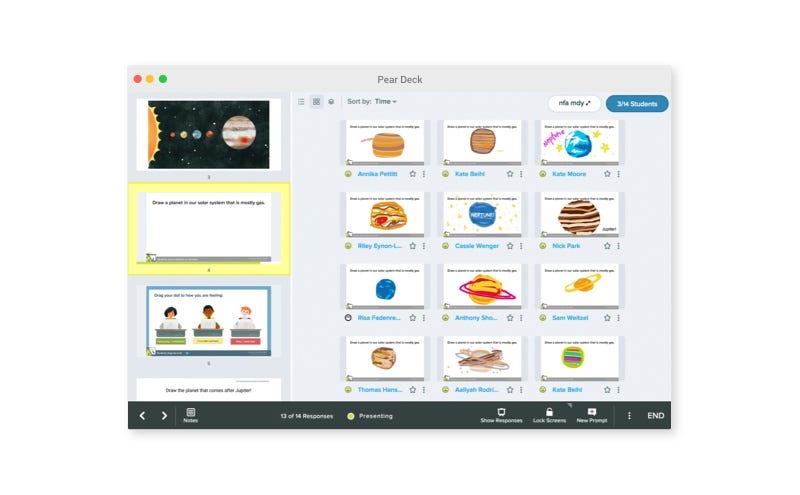 Wacom for Students and Educators
Unleash your full creative potential with Wacom and train on the tools that today's industry-leading professionals, agencies, and creative professionals rely on.
Save up to 15% and register now.