Wacom for eLearning and remote teaching
Whether you need to work, learn, teach or create from home, Wacom offers easy to use digital solutions built on years of experience. Foster interaction, stimulate deeper learning or explore your passion in drawing and painting. Wacom creative pen displays and pen tablets combined with inking apps make it easy to explain concepts visually, encourage collaboration and express your creativity.
Easy solutions for eLearning
Make your learning experience more effective and productive with creative digital tools. Instantly digitise your notes, home work or assessments while working on paper. Edit and share them easily with your teachers.
Creative Pros – Create or upgrade your set-up for working at home
For professionals transitioning to working from home full-time, it is the perfect opportunity to create or upgrade your home set-up to fully take advantage of the latest features of Wacom's professional products and to plan for your future creative needs. Cintiq, Cintiq Pro, Intuos Pro and MobileStudio Pro products include Wacom's most natural and precise Pro Pen 2, time-saving productivity features, advanced color performance and a range of ergonomic accessories for long hours of comfort working at home.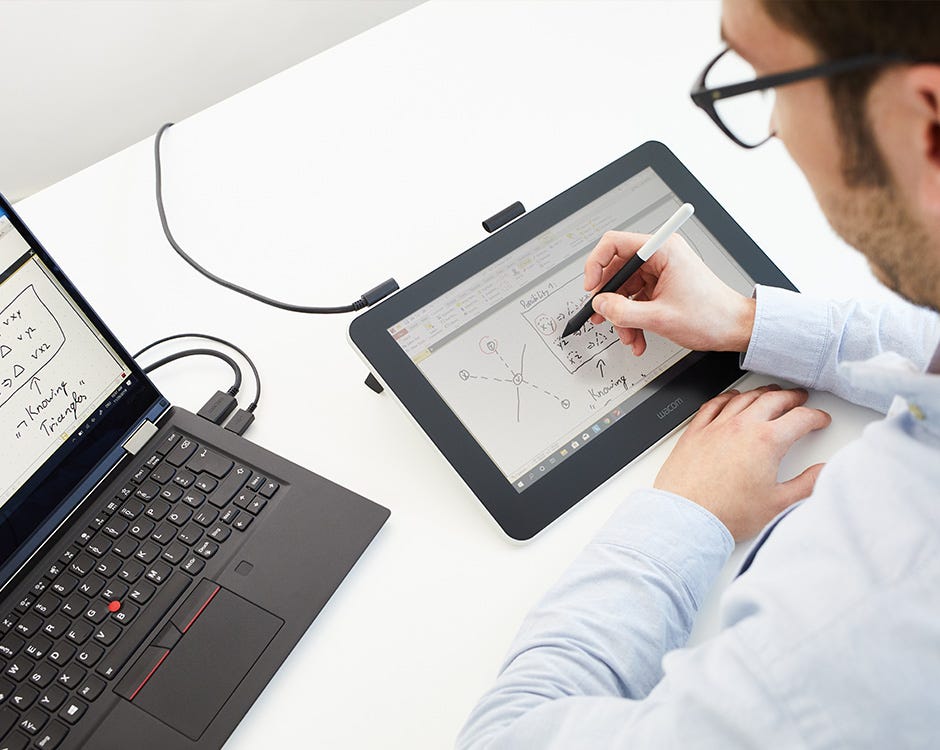 Remote teaching from home
Tailor your teaching to the needs of your students by writing, sketching and annotating on screen, spontaneously. Enhance your computer with a pen display and write directly on screen. If you are used to the LAMY fountain pen you should feel very comfortable with Wacom One and the LAMY pen. If you prefer to write on paper, use a Bamboo smartpad as your interactive white board and stream your paper notes in real time.
Easy and intuitive solutions to bring classes online
Use the handwriting functions of apps like Wacom Inkspace or Microsoft OneNote for truly interactive online sessions with a pen tablet/display.
Use platforms like Skype or Microsoft Teams MS Office and programmes including Word, PowerPoint or any other program for annotating PDF files and see how pen tablets and displays can be used to create more interactive classes
Interesting links: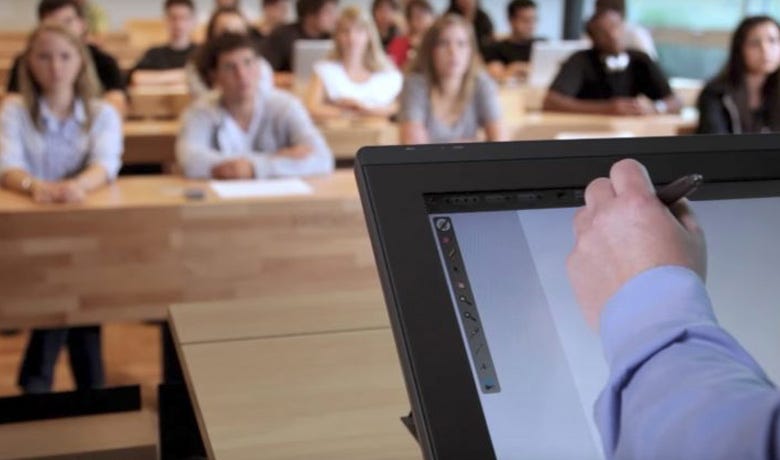 Working, learning, teaching and creating with Wacom at Home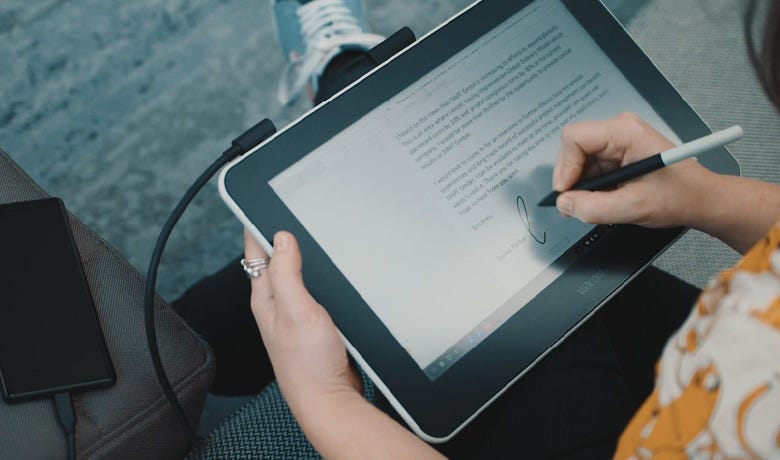 Creatives at Home: Which Wacom is Best for Working from Home?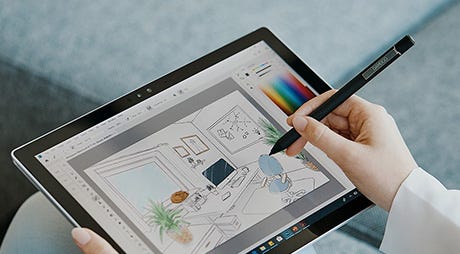 Bamboo Ink - add a pen to your pen enabled computer
Many notebook PCs and tablets are compatible with Wacom Bamboo Ink accessory pens. For teachers and students who have a Wacom pen enabled computer, Wacom Bamboo Ink and Ink Plus, especially when combined with Wacom's free Bamboo Paper application, bring a precise pen to remote teaching and learning tasks.
Bamboo Paper - An app that turns your mobile device into a paper notebook
Whether you need to learn, teach or work from home, or you simply want to have some creative fun with your kids, friends, or colleagues, here you can find out everything you need to know about Bamboo Paper and how you can use it.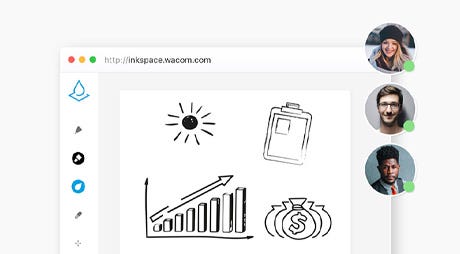 Wacom Inkspace