Wacom Intuos and One by Wacom now also work with Chromebook
Wacom One, Wacom Intuos and One by Wacom also Works With Chromebook
Our pen tablets for digital education and creative expression
Bringing the pen tablet into the digital classroom

Wacom Intuos* and One by Wacom are Works With Chromebook-certified, taking digital learning and teaching to the next level.
Simply connect your pen tablet to your Chromebook and start writing or drawing like you would do with a pen on paper or chalk on blackboard. Enjoy the freedom to draw, write, design and share ideas like never before. Whatever you aspire to create, harness the power of the pen and let your imagination fly.
* Wacom One is tested and confirmed by Wacom to be compatible with Chromebook.
ExpressKeys™ support coming later in 2021.
Seamless hand to screen experience
Small size

Ambidextrous

Color

incl. VAT. Free shipping for orders over 50 €

Medium size

Ambidextrous

Color
Your digital blackboard
Visualize
Collaborate
Create
For education and creation. You'll be inspired.
Create and inspire your way
There's nothing more liberating than freedom of expression. Whether developing a piece of art, sketching or sharing ideas, when you harness the power of the pen with the simplicity of a Chromebook, the only limit is your imagination. Outline your design, make notes or suggest improvements – Wacom's pen tablet devices give you full flexibility. For teachers, artists, students, designers and innovative thinkers - let Wacom and Chromebook help unleash your creativity.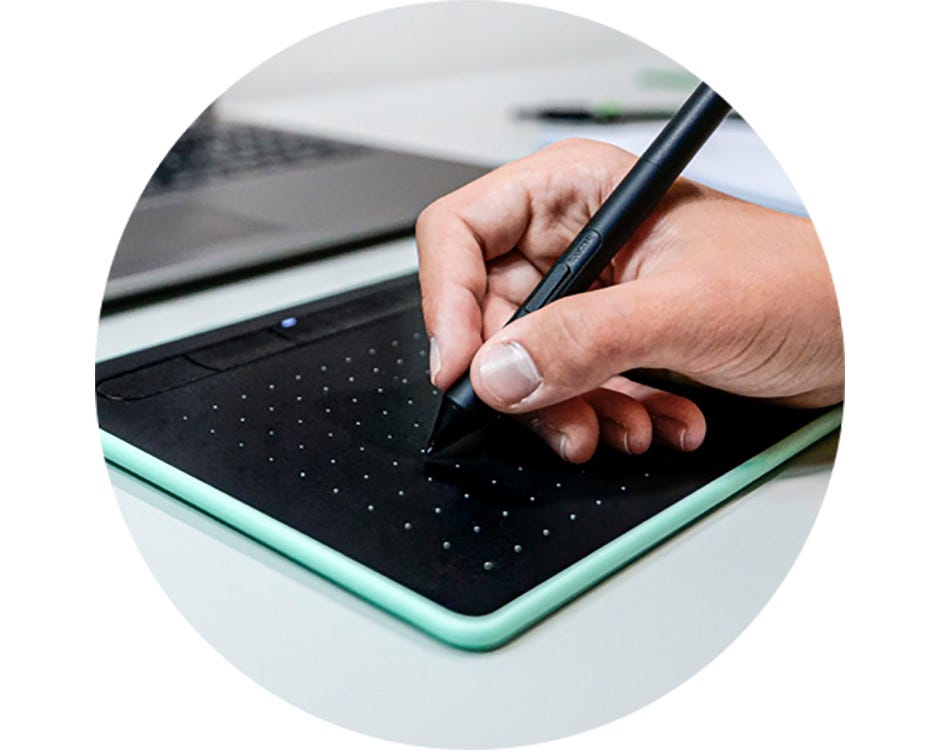 Put the pen back into studying and teaching
Digital learning really comes into its own with a digital pen. The Wacom pen is comfortable, sturdy, accurate, and it feels just like pen on paper. It's ideal for technical subjects like math and more visual scientific subjects like biology or physiology. Easily sketch abstract shapes, annotate assignments and PDFs, write formulas and equations, and express ideas in ways you can't with a keyboard. What's more, handwriting is proven to be better than using keyboards for remembering your work.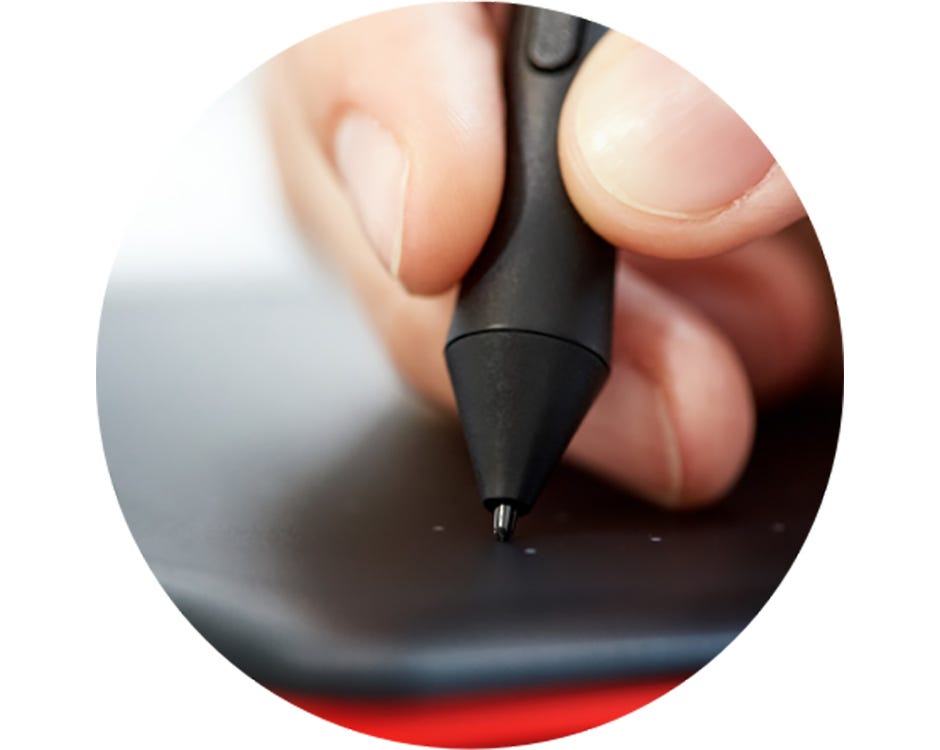 Collaborate, interact and share your ideas
Learning and teaching shifted to a digital setup. Wacom Intuos* and One by Wacom are Works With Chromebook-certified and allow you to seamlessly collaborate, share work, and interact with other students and teachers more effectively. Plus, thanks to the easy-to-use digital pen tablet and plug-and-play setup, teachers don't have to change the way they teach, and students can learn just like they did with pen and paper.
*ExpressKeys™ support coming later in 2021.
Pen must be used with the tablet to function with Chrome OS.
Safe and secure for peace of mind
Using Wacom Intuos and One by Wacom with Chrome OS means there's no need to install software or drivers that may interfere with your school's digital security. No administrator rights are required either. And with no personal data stored, there's no privacy issues.
Plus, when you register your Wacom device privately, you can take advantage of valuable software packages.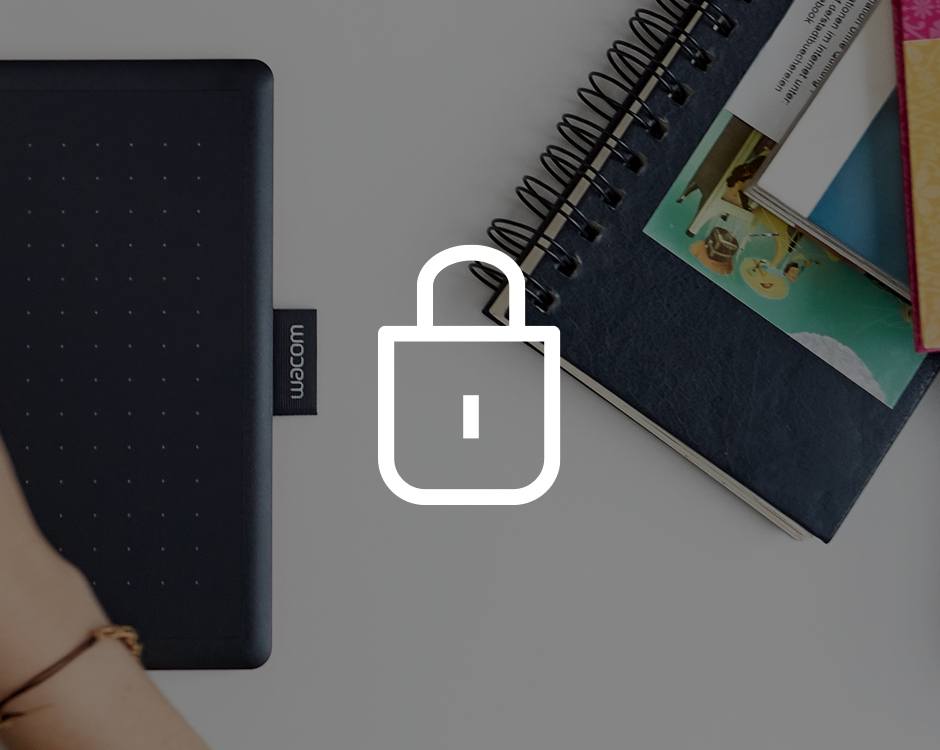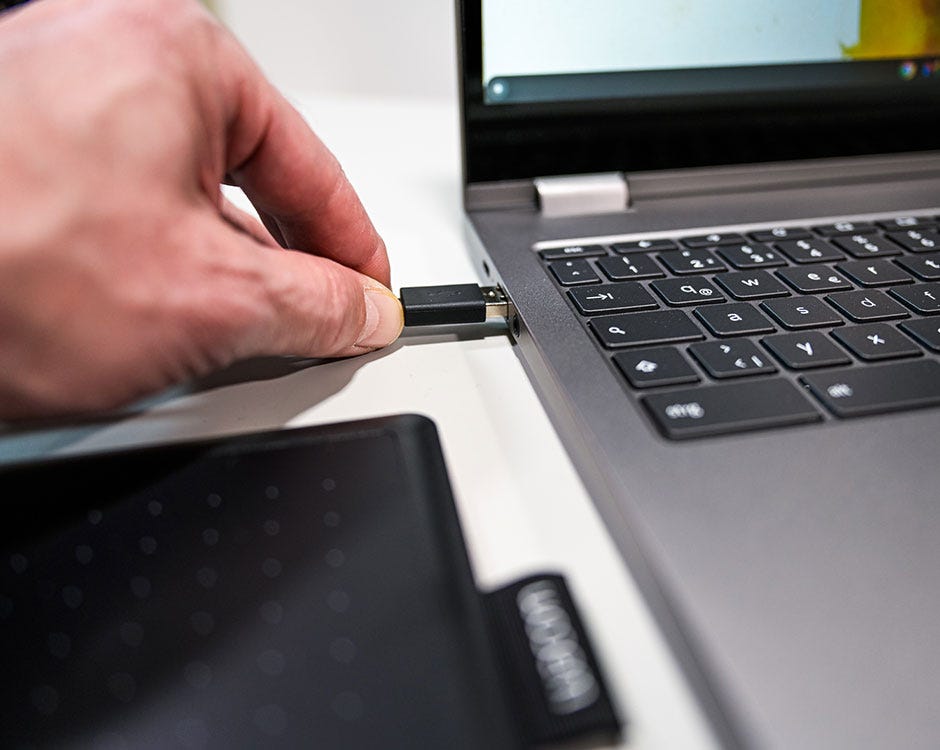 Plug in and you're good to go
It's easy to dive right into school work. Simply connect your Wacom to a Chromebook with a plug-in and play USB* and you're good to go. Without batteries or wires, the pen doesn't need charging, so it works the moment it touches the pen tablet surface.
*Some Chromebook devices require a USB-C adapter.
Stay focused on the class and each other
Wacom Intuos and One by Wacom make it easy to keep eye contact when on video calls with teachers and students. Simply jot down notes on the pen tablet while looking at the Chromebook screen, so you're engaged with the class the entire time.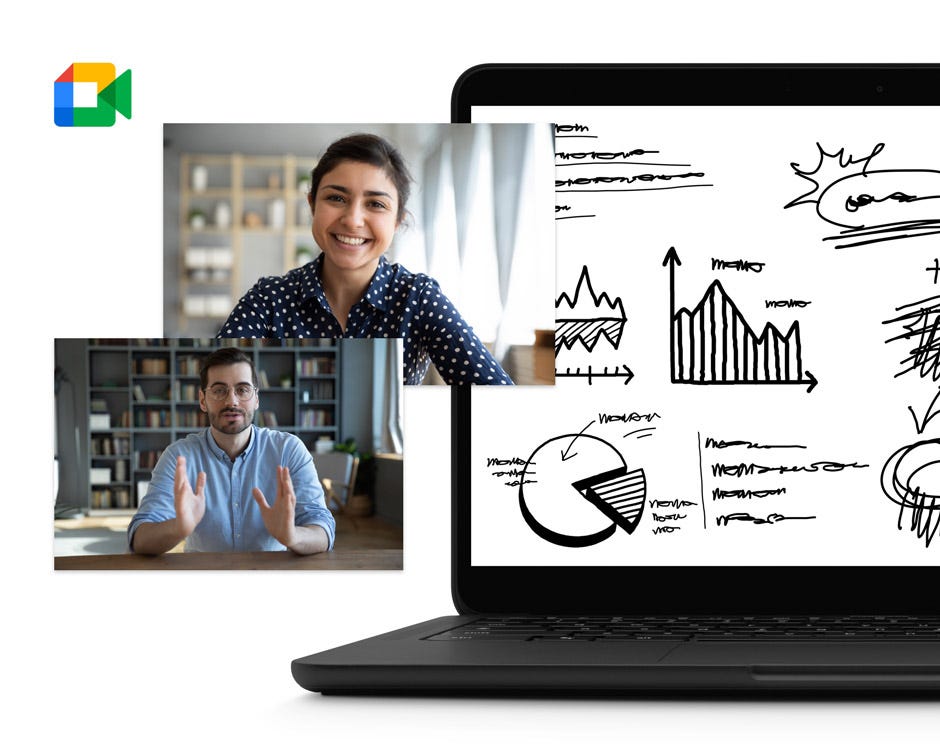 A world of apps at your fingertips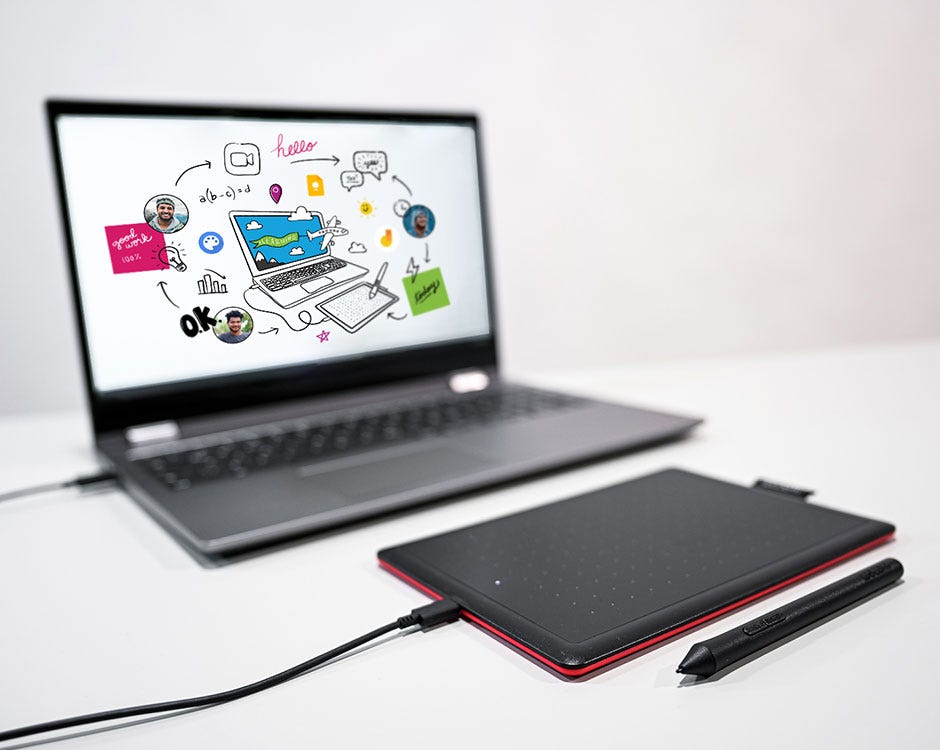 Get the best of Chromebook
Wacom Intuos and One by Wacom are widely compatible with Chromebook. Sketch diagrams with the digital pen tablet and Google Canvas, collaborate with your teacher and classmates on Google Jamboard's white board, and stay organized, track your progress, take notes and more with Google Keep.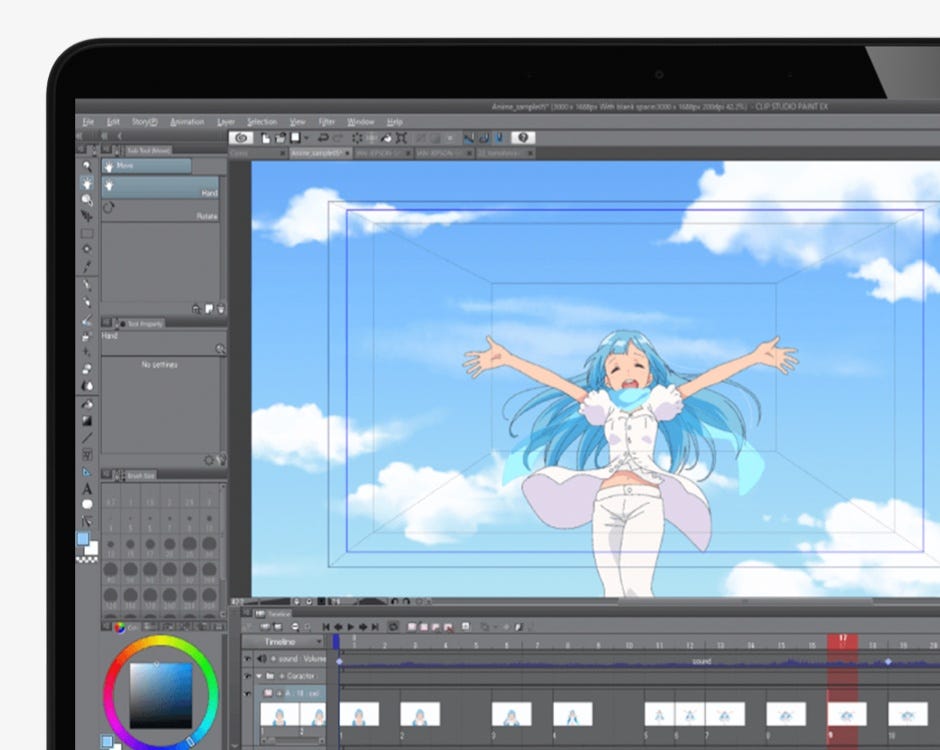 Let your creativity flow
When it comes to nurturing artistic talent and enhancing creative education, the CLIP STUDIO PAINT app has got you covered. It works with Wacom Intuos, One by Wacom and Wacom One*, so when inspiration strikes, open your Chromebook, fire up the app, and use the pen tablet to create magic.
*Gain 3 months complimentary access with Wacom One.
Bundled apps specially tailored for education
Gain 3 months complimentary access to great bundled apps specially tailored for education: Collaboard, Explain Everything, KamiApp, Limnu, Pear Deck. All apps enable teachers and students to collaborate and share ideas just as easily as in the classroom.
3 months complimentary access to the apps
Offer valid until November 30, 2021
Web-based application accessible via browser (Chrome, Firefox, Edge, Safari, Opera)
Valid for Chrome OS, Windows 10, macOS 10.13 or later and Android
Wacom ID and product registration required

With Collaboard people collaborate in real-time by drawing on the whiteboard, adding sticky notes, documents, images, videos and much more. People visualize their ideas, brainstorm, create mind maps and much more on a shared board.

Whether you need to create a presentation or explainer video, guide or task others, explain any topic or design a project, this one's for you. You can quickly share the results of your thinking with others or collaborate on a project with a group.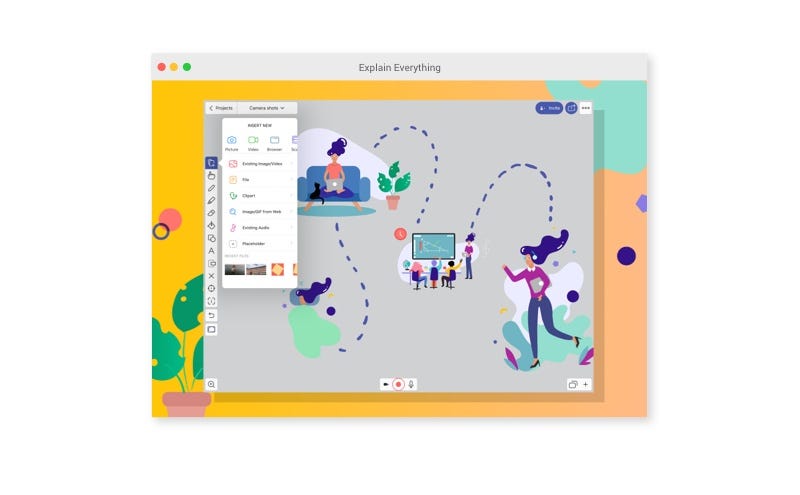 Kami transforms any existing document into canvas for expression or an interactive learning experience. Work collaboratively in real-time and ignite creativity with an array of annotation tools accessible with your Wacom pen display and Wacom pen tablet.

Limnu offers a full-featured online whiteboard with the best collaborative drawing surface on the market. People know how to use it because it looks and feels like a physical whiteboard and yet it is fast and fluid with remote participants.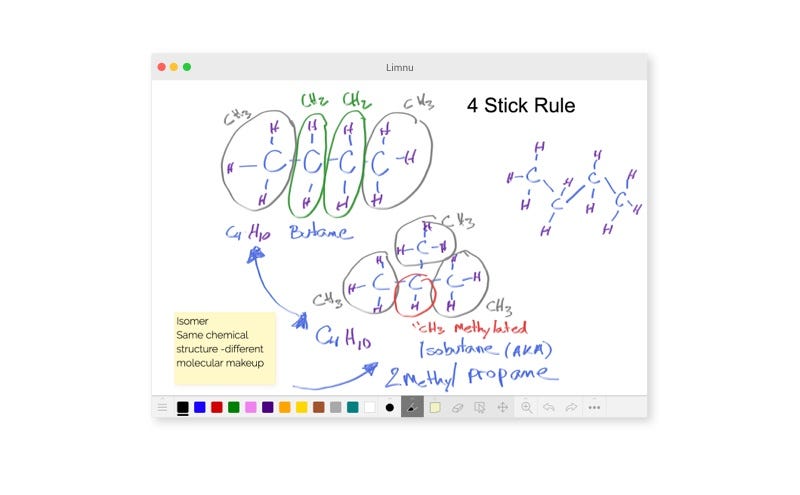 Founded by educators, Pear Deck makes it easy for teachers to build and launch interactive presentations within Google and Microsoft classroom tools, helping students engage with their teacher, classmates, and new ideas, every day.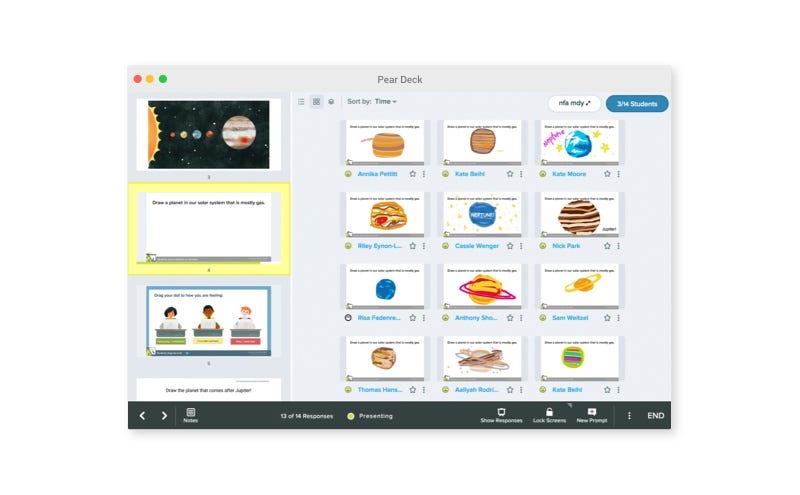 Wacom support at the ready
With Wacom, you can tap into a world of video tutorials, webinars, and blog posts to help you get comfortable with the digital pen, and how to make the most of eLearning software. And if you need help or advice, technical support and troubleshooting is on hand 24/7. There's really nothing holding you back.
This product works with devices capable of running the latest version of Chrome OS and has been certified to meet Google's compatibility standards. Google is not responsible for the operation of this product or its compliance with safety requirements. Chromebook and the Works With Chromebook badge are trademarks of Google LLC. Pen must be used with the tablet to function with Chrome OS.