Wacom Cintiq Pro 16 UHD with Wacom Link Plus (EU)
For professional artists and designers who want to add a world-class pen-on screen creative experience to their Mac or PC, Wacom Cintiq Pro 16 offers Wacom's most powerful array of capabilities in a high-performance creative pen display that is small enough to easily move from computer to computer and place to place and yet has room for you to create.
Bonus Software Included
Limited time software offer
Boris FX Suite
Gain 3 months complimentary access to this award-winning collection of products for creative photo editing and video post-production. Contains over 500 visual effects plugins and professional tools for masking, tracking, keying, paint and graphics.
3 month license, offer valid until 15.02.2022

Limited time software offer
Sculptron
Gain 3 months complimentary access to OTOY's GPU based real-time mesh sculpt-animate tool. Sculptron is intended for creating 3D animations and edit caches (MDD) using sculpting tools and Deformers through a powerful Modifier Stack. It also allows to convert sculpt-animated meshes into volumes and export those in VDB format.
3 month license, offer valid until 15.02.2022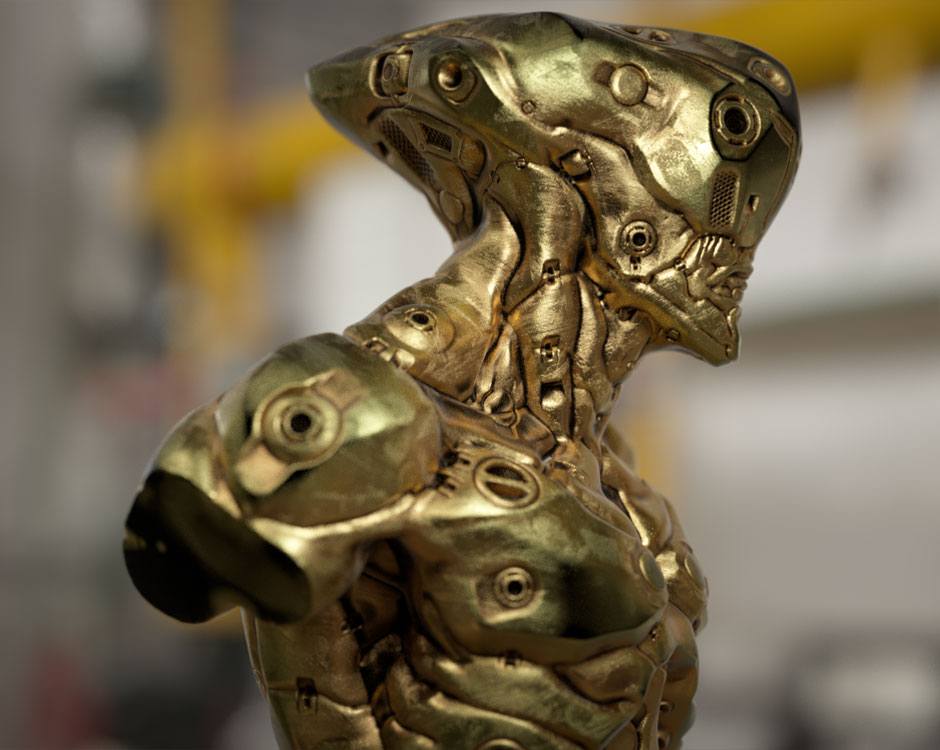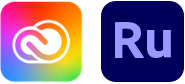 Free Adobe software for more imagination
Add Adobe CC Photo Plan or Adobe Premiere Rush to every purchase
Upgrade your Wacom experience and choose from the gold standard of creative software with this limited-time offer. Get amazing photos with both Photoshop and Lightroom apps as part of the Adobe CC Photo Plan. Photoshop allows you to magically create what your camera can't. Lightroom is a cloud-based service with mobile tools to create, edit, organise and store images across any device.
Alternatively select Adobe Premiere Rush – the all-in-one video editing app for simple mobile content creation. Connect your Wacom device to a computer or Android smartphone and it's possible to shoot, edit and share wherever you are.
2 month license, offer valid until 30.09.2022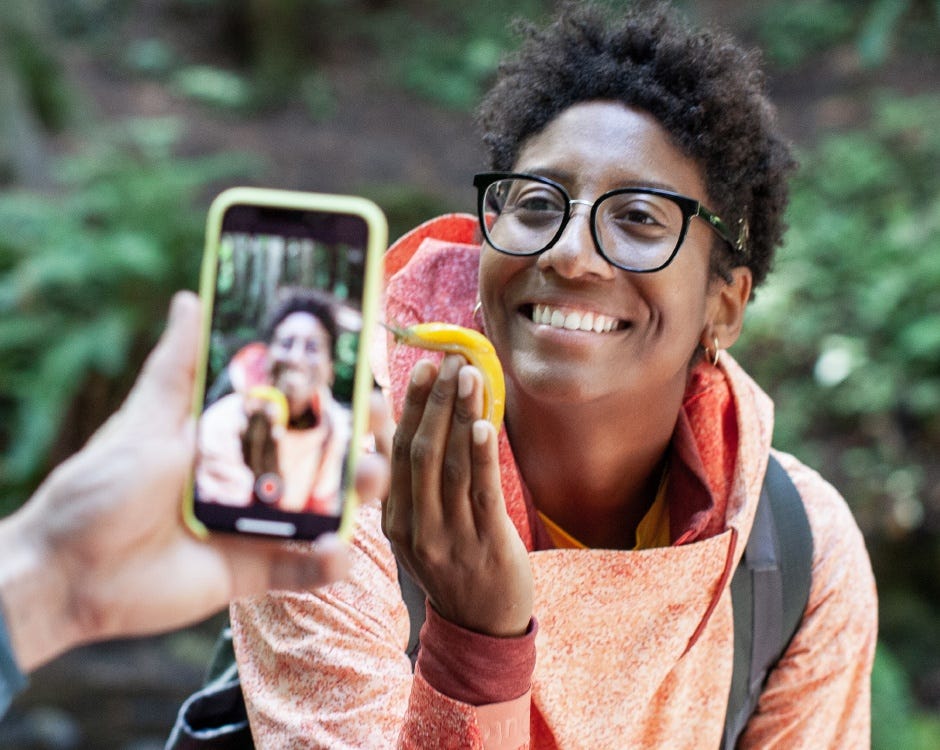 Check out our warranty
Now your Wacom Cintiq Pro comes with extra warranty protection at a low price. Now with 3 years warranty on-site exchange in select countries**
** On-site exchange available in most EU countries only (excl. Malta, Cyprus, the Canary Islands or French Overseas Department)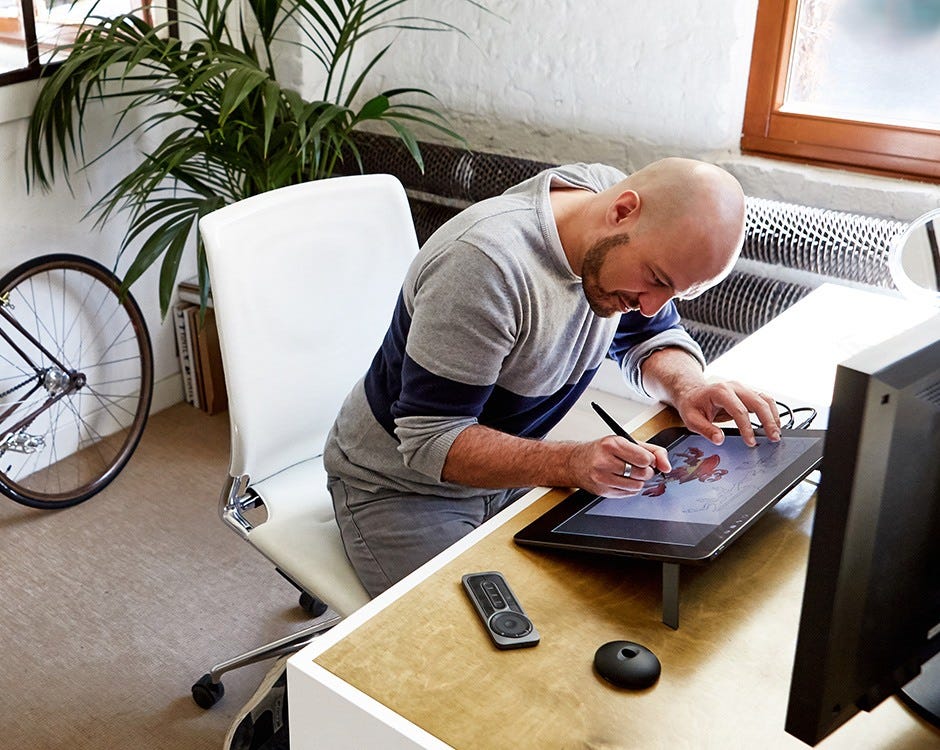 Features
Remarkable clarity with high-resolution display and superior color quality (85% Adobe RGB).

Work faster thanks to multi-touch gestures, customizable ExpressKeys™ (available with optional ExpressKey™ Remote), Radial Menu and one-touch shortcuts.

Integrated foldable legs for working at an inclined angle.

Connect to your Mac or PC with the included Wacom Link Plus adapter. Alternatively, connect to your HDMI and USB-A ports with a high-speed HDMI cable, USB–C cable or via Mini DisplayPort and USB-A.

Boost your productivity with innovative accessories, including the ExpressKey™ Remote and three-position adjustable Wacom Stand (both sold separately).
Premium pen technology
4x greater pressure sensitivity, exceptional tilt-response and lag-free tracking create the most natural pen-on-paper feel and performance.
Glare reduction
The 16-inch screen gives you the broad canvas you need to add those little flourishes; while the anti-glare, etched-glass surface means you can create in comfort.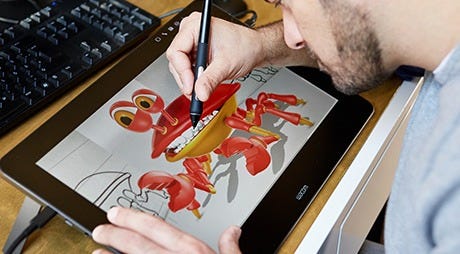 Build for professionals
As a creative professional, time's rarely on your side. That's why the Wacom Cintiq Pro puts productivity solutions right at your fingertips.
Wacom Pro Pen 2 - Natural and precise
Our state-of-the-art creative pen, Wacom Pro Pen 2 is included with Wacom Cintiq Pro. Featuring 8,192 levels of pressure sensitivity and unparalleled tilt recognition every stroke and move of your hand is followed with unerring accuracy.


No batteries or recharging
What's included
Wacom Cintiq Pro 16
Wacom Pro Pen 2 with color rings
Pen stand with 10 replacement nibs (6 standard, 4 felt) and nib removal tool
Pen Holder
AC Adaptor
Power cable
Wacom Link Plus with Micro-USB, Mini-DisplayPort, HDMI port and 2 USB-C ports & cables (USB-C to USB-C, Mini-DisplayPort to Mini-DisplayPort, USB-A to Micro-USB)
Quick start guide
Cleaning cloth
Products you may like