Ready to break free
All you love about our pen displays, on the go
Freedom to create the way you want. That's Wacom MobileStudio Pro. With its natural pen technology, brilliant screen, and on-the-go computer performance it's every creative's dream. Choose the limits you want to push with the option to use it as a standalone Windows pen computer, or attached to Mac or even another PC like a pen display. Where will your ideas take you?
Live. Dare. Create.
Available display sizes: 15.6'' & 13.3''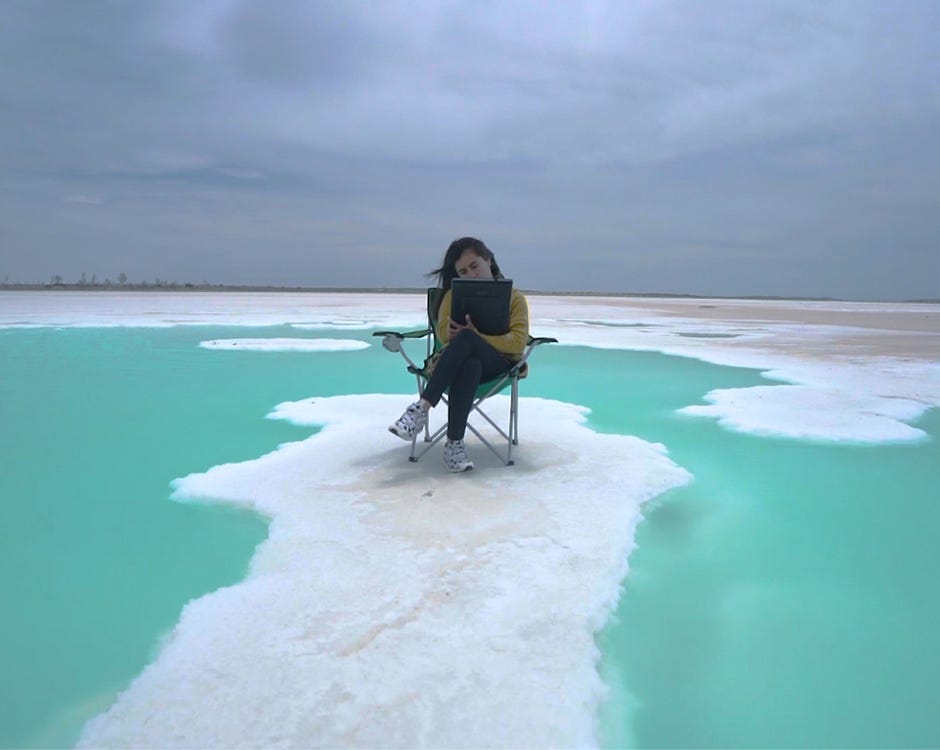 Create your way
At home
Use MobileStudio Pro as your main pen computer at your home office. You can also attach a second screen if you want to expand your workspace. And when you need to change perspective, finish your work on the sofa, at the patio or, anywhere.
With clients
Take MobileStudio Pro with you to present to clients and align on projects. Be more productive, and directly apply changes on location using it as a pen computer.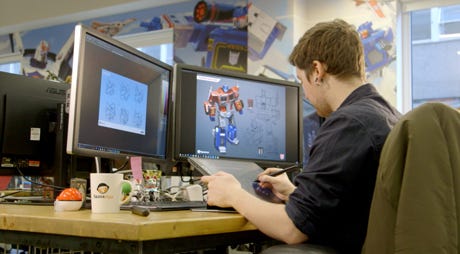 At work
Take your work back to the office and continue in your regular studio settings. Simply connect MobileStudio Pro to your Mac or PC. Or add your bigger studio screen to tackle detailed work.
Wacom MobileStudio Pro Bundle
The perfect way to elevate your creative experience
Wacom MobileStudio Pro
The perfect tool for creative professionals and creative educational institutions
15.6" display

UHD

8 ExpressKeys

13.3" display

WQHD

6 ExpressKeys

Sonderpreis

1.899,89 €

*

This product is on sale.

Regulärer Preis

2.699,90 €
Wacom MobileStudio Pro, refurbished products
Display size

Resolution

Sonderpreis

2.899,90 €

*

This product is on sale.

Regulärer Preis

3.059,99 €

Sonderpreis

1.999,90 €

*

This product is on sale.

Regulärer Preis

2.289,99 €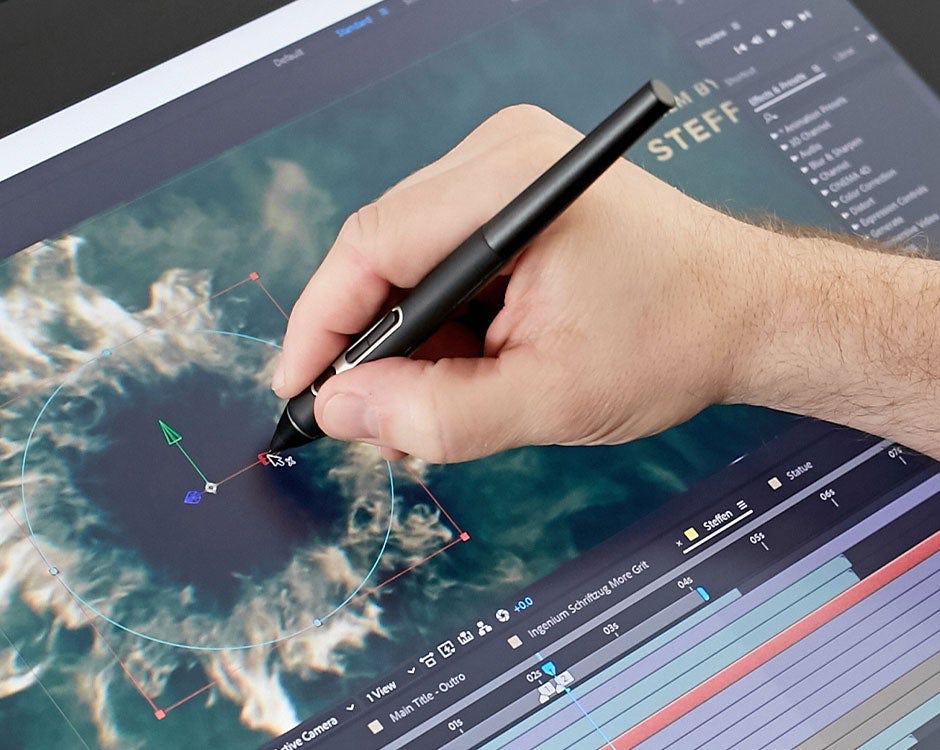 Shop the Bundle and save now
Wacom Pro Pen 3D: Taking creativity to another dimension
Shop our Wacom MobileStudio Pro with Wacom Pro Pen 3D Bundle and benefit from full navigational control in 3D. The three pen buttons are set right at your fingertips and allow you to pan, zoom and tumble in a range of 3D applications. Each button can be quickly customized for many functions in nearly any 3D or 2D application. The Wacom Pro Pen 3D also utilizes Wacom's most advanced pen technology for an incredibly sensitive, precise and natural experience.
Complete creative independence
Wacom Pro Pen 2 has been engineered with a focus on achieving excellence, pushing limits, and honing the finest details to offer the unique Wacom experience that our customers love. Wacom's advanced screen technology brings harmony to your work. The thin etched glass minimizes parallax and provides a distinct, tactile experience as you draw, mimicking the feel of a pen on paper. And our special bonding agent brings the glass as close to the LCD as possible, so every mark appears precisely where you expect it to be.
Upgradable performance
What's freedom without choice? MobileStudio Pro comes with an upgradable DDR memory on the 15.6" version and an upgradable SSD on both the 13.3" and 15.6". Inside, the new 'Backdoor' feature makes it easier than ever so you can upgrade whenever you need to.
Get more done on-the-go
Wacom MobileStudio Pro can take on 2D and 3D applications with its i7 Intel® chip, so you don't always need to be plugged in to your computer to get work done. The 15.6" model also packs an NVIDIA® Quadro® graphics card available, while the 13.3" comes with an Intel® Iris™ Plus Graphics 655. So whether it's sculpting, surface texturing or VFX from now on nothing will slow you down.
Bonus Software Included

Limited time software offer
Sculptron*
Gain 3 months complimentary access to OTOY's GPU based real-time mesh sculpt-animate tool. Sculptron is intended for creating 3D animations and edit caches (MDD) using sculpting tools and Deformers through a powerful Modifier Stack. It also allows to convert sculpt-animated meshes into volumes and export those in VDB format.
3 month license, offer valid until 15.08.2022
*Compatible with Wacom MobileStudio Pro 16 only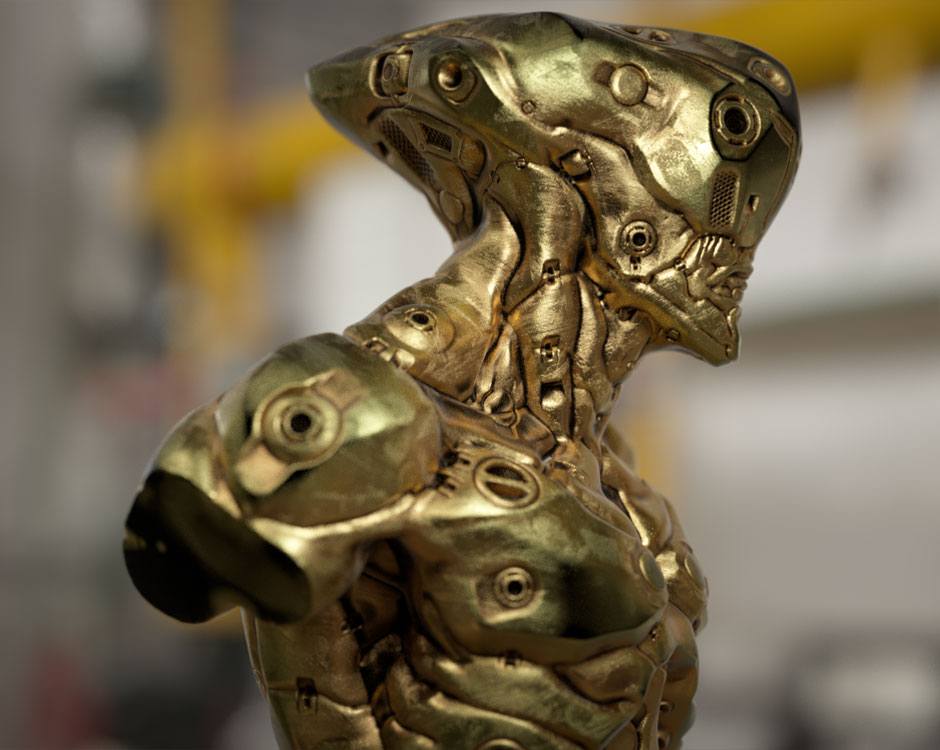 Bonus Software Included
Adobe Fresco
Adobe Fresco is the perfect mobile drawing and painting application to use with Wacom MobileStudio Pro.
For a limited time, a 6 month subscription of Adobe Fresco is included with purchase of a Wacom MobileStudio Pro.*
Offer valid until 30.09.2022